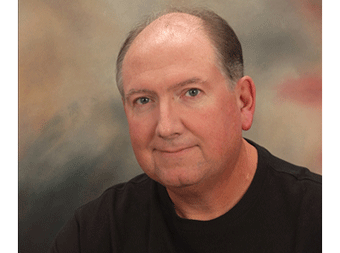 Sawgrass Technologies, a world leader in the development of innovative on-demand digital printing technologies, is pleased to announce their upcoming Sublimation and Digital Decorating Seminar and Webinar Schedules. Live seminars and online live webinars are some of the best educational tools for learning how to start and grow sublimation, digital decoration, or digital garment printing business the right way. Get first hand information from Sawgrass' Jimmy Lamb* (pictured) and industry guest experts on a wide range of topics, techniques and concepts, including: startups, marketing, promotions, pricing, applications, business management, graphics, and more.
"Our live Seminars are designed to be a hands-on valuable resource from the novice to the most experienced digital decorators. If you cannot attend a live event, our online free Webinar series is a great alternative and is supported by how to videos, and our robust technical support knowledgebase." said Mike McEvoy, director or Marketing Communications.
The Seminars are taking place at tradeshows and Authorized Sawgrass' Dealer Open Houses. It is a great way to take advantage of the opportunity to learn how to make more money with sublimation and digital decoration. The live online Webinars are recorded and stored in the online Webcast Archive and can be viewed at your convenience. From software training to sales, marketing, business management and troubleshooting topics, Sawgrass offers a robust library of over fifty unique Educational Webcasts designed to help you start and grow your business!
For more information, visit www.sawgrassink.com.
*Award-winning author and international speaker Jimmy Lamb, has over twenty years of product decoration business experience and has extensive knowledge in many facets of digital decorating and embellishing. He has owned and operated a successful production facility, started a retail franchise operation and has provided production solutions to a variety of Fortune 500 corporations involved in customization, decoration and embellishment. In addition, Lamb is a frequent speaker at industry events and tradeshows domestically and internationally. He is currently the manager of Education for Sawgrass Technologies.