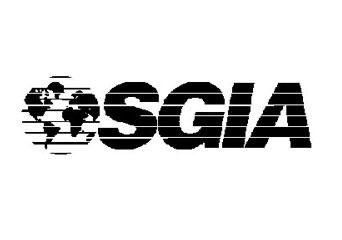 Two days of focused educational sessions attracted an eager group of industry professionals looking to acquire the most innovative knowledge and equipment at SGIA's 2011 Printed Electronics and Membrane Switch Symposium in San Jose from June 14-16.
The popular SGIA Symposium — the only event tailored to the needs of printed electronics and membrane switch professionals — presented detailed seminars exploring the latest technical advancements and production processes that are driving this growing industry.
Joe Fjelstad's keynote address, "Printed Electronics in Perspective — Past, Present and Future," was a huge success, where he discussed fascinating possibilities for future printed electronics to a full house.
"The international draw, record number of exhibitors and quality of speakers at the 2011 Symposium combined to give the attendee greater networking capabilities, and a wider product and technology portfolio to pull from," said Symposium Printed Electronics and Membrane Switch Council Chairman Neil Bolding, MacDermid Autotype, Inc.
Exhibitors, presenters and attendees all agree — this year's Symposium had multiple points of success ranging from timely industry news to critical networking opportunities.
"People are interested in buying and some are looking to upgrade," said Symposium exhibitor Vernon Jones, Mimaki.
"The Symposium has been great and really beneficial for us," said Symposium exhibitor Jacquie Gnodtke, Memcon. "We're coming to the Expo in New Orleans."
There also was a lot of excitement about the Industrial Application Zone and all-new Printed Electronics Zone at the 2011 SGIA Expo (New Orleans, October 19–21). These Expert Advice Zones will feature state-of-the-art and near-future industrial and electronics printing processes and products, making it the ideal place for Symposium attendees to reunite.
For more information about 2011 SGIA Expo events and the 2012 Printed Electronics and Membrane Switch Symposium, visit www.sgia.org.