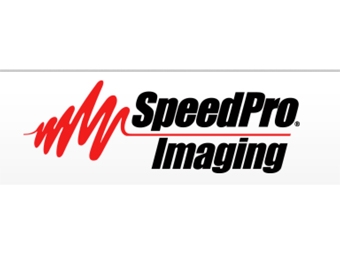 SpeedPro Imaging Chicago Loop is looking to start 2016 in a big way, having recently been contracted to create the signage for Chicago's inaugural Chi-Town Rising New Year's Eve event. The Chicago Loop location will be responsible for essentially creating every piece of signage at the event, including the main stage headers, spotlight scissor lifts, hospitality tents, barricades and fencing, entrance and directional signage, and all the food & beverage and merchandise kiosks.
"This will be an epic New Year's Eve celebration. Though Chicago has held glitzy and fabulous year-end celebrations, there has been nothing to rival that of the apple dropping in Times Square in the United States, until now," said Eric Lazar, owner of SpeedPro Imaging Chicago Loop. "We couldn't be more excited about our role in showcasing Chicago as a destination for New Year's Eve and ensuring that this event becomes a new tradition in Chicago for years to come."
"We are thrilled that SpeedPro Imaging has joined us in welcoming this new tradition and changing the way that Chicago and the Midwest celebrates New Year's Eve," said John Murray, Executive Producer of Chi-Town Rising. "Our line-up of festivities amidst the city's iconic surroundings will make for a truly unique holiday event, spotlighting Chicago as an exciting destination to ring in the New Year."
Murray hopes Chi-Town Rising will rival New York's Time Square countdown and ball drop, and expects attendance at the first-of-its-kind event to exceed 100,000. The event will be broadcast live on NBC 5 Chicago with a predicted viewership of one million. Audiences can expect to see a lineup of great celebrity guests, multiple stages of musical entertainment, and a midnight countdown featuring a giant Chicago Star rising skyward to meet the New Year. An unprecedented fireworks show launched from the roofs of buildings along the Chicago River will provide a dazzling climax for the evening's entertainment.
SpeedPro Imaging is the nation's leader in large format imagery, specializing in high-quality products including wall murals, event graphics, tradeshow displays, vehicle wraps, and window graphics.
For more information about Chi-Town Rising, visit www.ChiTownRising.com.
For more information about SpeedPro Imaging Chicago Loop, visit www.speedprochicagoloop.com.