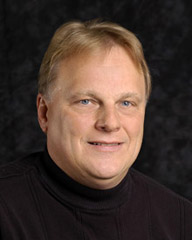 In recognition of his substantial contributions to the graphics arts community, Steve Urmano has been elected to serve a three-year term on the new
SGIA
Board of Directors.
As one of the new directors at SGIA, Steve Urmano is on a mission to help print providers stretch their creative muscles to capture lucrative and growing segments of the digital wide-format markets that are ripe for the picking. Urmano also offers an in-depth expertise on the newest trends in the specialty imaging community.
As current director of marketing at Mimaki USA, Urmano has delivered on a strategy to drive growth in an ever-expanding print market and has played a key role in organizing and building Mimaki's presence in North America and Carribean region. Thanks to Urmano, Mimaki has reason to celebrate this year as they bring home five SGIA "Product of the Year" awards from this years SGIA EXPO in Las Vegas—more than any other manufacturer.
The SGIA is the only international association for specialty imaging. Their mission is to provide imaging professionals with the tools and information needed to make the best possible business decisions.
About Steve Urmano
Urmano has over twenty-five years of sales and marketing experience representing digital color imaging manufacturers including Sony and Canon while holding the position of VP at Colorbus and General Manager of Pantone. Steve is also active in the IFAI and NPES (Association of Printing & Publishing Technologies).