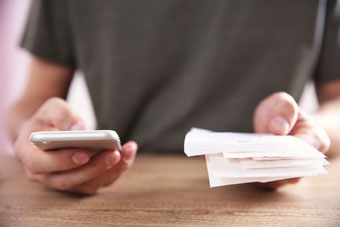 Bob Barker and Drew Carey may have had successful runs hosting TV's The Price is Right, but the success of your business shouldn't rely on a guessing game.
So we invited manufacturers and sign shops in a number of vertical markets to "come on down!" and talk about how to properly price sign jobs.
Prepress/Software. Pricing considerations should begin the moment you start to work with a customer, which is usually during the design phase.
"Unfortunately most sign shops make the mistake of not charging for that part of it," says Dean Derhak, product director at SA International, a software solutions company. "They typically just quote per-square-foot cost on the phone, and then the customer will go back and forth on the design. They don't end up charging for that because they just want to get the revenue from making a sign."
Another mistake Derhak cautions shops from making is beginning design work on a project before a customer has decided to move forward. The customer may decide to go elsewhere, and they may even take the sign shop's design with them.
To prevent this from happening, Derhak recommends never sending PDFs and to always use watermarks on design proofs.
Always charging for the design phase and communicating this cost upfront can also prevent headaches. Derhak has found that shops typically quote 10 percent of the total job cost for design and prep work. He also says it's important to group design and any job setup and prep as one cost as the customer will view them all as one process.
Vinyl Graphics. Mike Zick, a 3M Graphics Authorized Trainer and owner of Mike Zick Installations in Arlington, Texas, says that vinyl installation jobs are typically priced in two parts: one quote for the time it will take to install and another for the cost of the graphics material.
"You usually have a pretty consistent allotment for the time it takes to print, but incorrectly estimating installation time can eat up profits on a project," says Zick.
The time it will take to install depends on the material used and the surface it is being applied to.
When quoting for the materials cost, it's important to keep overlaminates in mind and to make sure you have enough material. "This prevents having to patch material on at the end of a project when you find you don't have enough to cover the surface," says Zick. "With vehicle wraps, pricing out and using extra vinyl goes a long way, and the finished product will look much better."
Since vinyl wraps are so ubiquitous, many customers shop based on price alone, but Zick cautions not to give into price wars with local shops.
"In the long run, it won't be a profitable project because you priced the work too low in order to beat out someone else," he says. "Price wars can also negatively affect the local graphics market because that kind of undercutting dilutes pricing overall."
Instead emphasize the value of a quality installation and the look of the final product.
Digital Printing. This technology often goes hand-in-hand with vinyl, and there are many things to consider when pricing these types of jobs.
"Print service providers will often dig too deep into the cost-per-square-foot discussion and overlook the true running costs of a job," says Michael Maxwell, senior manager, Sign & Graphics Business Development & Marketing, at Mimaki USA. "Time to print, time to finish, handling, and packaging are also factors—most PSPs should already have on hand a prepared figure of their overhead costs.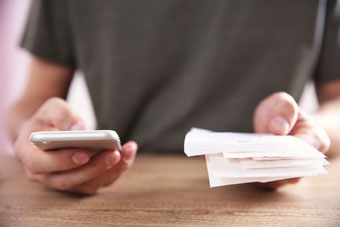 "The additional costs that are also often overlooked are things such as transfer tape, blades, and waste disposal; however, these items can also be included in an overhead cost calculation."
Maxwell also says to work in the cost of media and ink. He cautions that cheaper material may lead to greater profits, but it can also lead to additional costs if the customer comes back due to dissatisfaction or graphics failure.
"The other factor that is often overlooked is the human element of producing that job," says Maxwell. "PSPs often do not give themselves enough leeway when quoting a job to cover reprints due to mishandling or improper job setup."
Performing scheduled maintenance on printing equipment is also crucial in saving on repairs and the resulting downtime.
LED Lighting. Over the last few years, more sign shops have become involved in LED lighting jobs, and the demand for these jobs has grown as well.
One of the biggest hurdles to selling LEDs is the initial sticker shock that customers experience. Be sure to counter that reaction by making customers aware of the excellent ROI LEDs offer. "Many end-users are surprised to find out much of their ongoing costs are driven by maintenance more than energy costs," says J. Bryan Vincent, managing partner at Principal LED.
The sign shop should make sure they're being efficient on their end as well. "Take advantage of the layout estimating services provided by many LED suppliers," says Vincent. "Our estimating team will often value engineer the design depending on the needs of the sign company and the desired illumination—i.e., lowest possible cost, specific brightness levels, materials that reduce labor or assembly time, etc."
Understanding labor burden costs is also important, as the cheapest module isn't always the best solution. "I have seen many sign companies go with the lowest cost materials and then spend hours peeling and sticking hundreds of modules, when they could have spent a little more and cut their labor time in half by using a product with better lateral light distribution," says Vincent.
Dimensional Signage. Labor costs also come into consideration here. Jason Lamberts, CFO of SignComp, says to look for places where you can save or cut down on labor. Oftentimes investing in better products will succeed at doing this. He cites the example
of extrusions.
"Extrusions take half the amount of time to create a sign because of the fabrication needs," says Lamberts. "So if you're stick building a sign, it takes an hour; an extrusion takes thirty minutes. The extrusion is going to cost you more, but it's going to save you a lot of time."
He also says shops should be familiar with what they do the most of and keep the materials for those sign types in stock. This allows them to turn over their inventory on a reasonable basis and to prevent stock from sitting around and tying up cash.
Service Equipment. Installation may be the last step of a sign project, but it shouldn't be discounted since it can involve some expensive equipment like service vehicles.
In order to turn the best profit, start by purchasing the right vehicle with the right features, especially one designed specifically for the sign industry.
"When working on a sign, having two sets of hands in the platform, space for tools or channel letters, and the ability to lift materials, reduces the number of times the boom needs to be brought to the ground and allows one crew to do the work of two or more," says David Phillips, manager of Global Business Development & Marketing for Elliott Equipment Company. "This means more jobs per day and the ability to price sign work based on sending out one truck instead of two, tying up less capital, and boosting market competitiveness.
"Also having an installation truck with an open flatbed makes it possible to transport all the tools necessary to install a sign without requiring a second vehicle or multiple trips back to the shop. Fewer round trips means less time on the job, as well as less maintenance, fuel, and other costs."
Maintenance is also important since costs add up when a truck is down: repairs, losing out on jobs, paying employees who can't work, and unhappy customers.
"While it can be difficult to precisely account for these costs in a bid, they should be carefully considered and kept in mind," says Phillips.
Phillips emphasizes the importance of thinking big picture when quoting an installation job that includes service vehicles.
"Analyze the entire cost of owning and operating a vehicle, and through that understanding, be able to project the costs of operating each machine on an annual basis, monthly basis, and a per job basis," he says. "That means looking at monthly payments, fuel costs, insurance costs, maintenance costs, licensing costs, and
resale value."
By Ashley Bray
Photos: Shutterstock.com