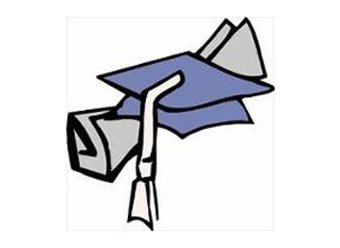 Every spring, the United States Sign Council (USSC) awards three scholarships to students furthering their studies at institutions of higher education. To be eligible, they must be employed by a USSC member firm or their parent or guardian must be employed by a member firm. Once they are chosen by the scholarship committee the student may renew their scholarship for three additional years provided they maintain a 3.0 grade point average and is still a full time undergraduate student.
Those chosen to receive the USSC 2012 scholarships are:
* Ms. Kayla Joslin, sponsored by Joslin and Son Signs of Nashville, TN. Currently pursuing a degree in Business Administration and Political Science from Belmont University. As a freshman at Belmont Univ. she has an overall grade point average of 3.357. While in high school she was active in Theatre, Debate, Model United Nations, Cross Country, and Tennis.
* Ms. Leah Koslow, sponsored by Advance Sign Company of Pittsburgh, PA, will graduate from Baldwin HS in June. She has been inducted into the Art Honor Society and is active in Stage Crew and Track & Field. She plans on pursuing a Graphic Design degree at California Univ. of Pennsylvania in the Fall.
* Mr. Alexander Kuchta is sponsored by Kuchta Designs located in Dover, NJ, and is currently attending Pratt Institute majoring in Graphic Design. He was inducted into the National Art Honor Society and his artwork has won numerous awards in various shows and events.
The USSC extends its sincere best wishes to these scholarship recipients.
Thanks also to Randy Wright of RKW Consulting and Kim Cronin of Sign America for serving on the Scholarship Committee.
The United States Sign Council is an association of sign professionals dedicated to providing research and education to all who are involved in the sign industry. Membership is open to any person or firm concerned with the advancement of the sign industry, particularly as such advancement impacts professional growth, positive public perception, and on-going educational and training programs.
For more information, contact the USSC at 215/785-1922 or visit www.ussc.org.