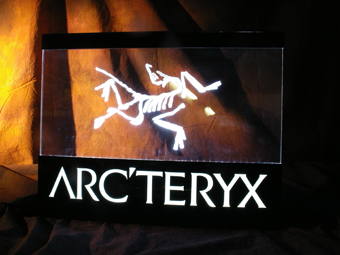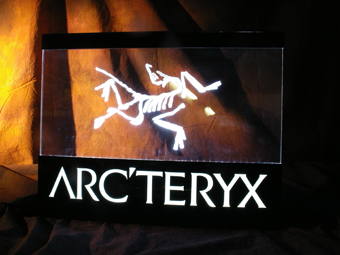 Zeon Corporation
, the Colorado-based maker of neon, LED and sustainable custom-designed POS displays and signs, has joined
SnowSports Industries America
(SIA), the national trade association representing suppliers of consumer snow sports with constituents in the retailer, rep, and resort communities.
Zeon participated in the January 2011 SIA Snow Show in Denver, Colorado which brought 4,814 buyers to preview next season's biggest snow sports trends and innovations. The Show featured the latest high-tech gear and outerwear, innovative snowboard and ski technology, new helmets, hats, gloves, goggles and other accessories, as well as educational seminars, product presentations, entertainment events and networking meetings.
"We were very impressed with that we saw at the Show," said Alan Bloom, president of Zeon Corporation. "Everything incorporated state-of-the-art science in its manufacturing."
For years, Zeon has created memorable in-store signs and displays for industry giants like outdoor and travel clothing manufacturer ExOfficio and outdoor equipment and clothes manufacturer Arc'teryx.
"Zeon has provided ARC'TERYX with LED signage for a number of years," said Brian Geddes, consumer sales manager at Arc'teryx. "We have always been happy with their ability to react quickly to our needs, most recently creating a versatile LED sign that we are able to use globally, and is effective in catching a consumer's attention whether powered on or not."
"We are well-known for creating unique, brand-making signs for consumer products in many industries, and in 2011 we are laser-focused on expanding our presence in the outdoor gear and apparel marketplace," added Bloom. "It's clear that to network with the top-of-the-line brands and products in the snow sports space, the Snow Show is far and away the place to be."
It is widely estimated that 70 percent of buying decisions are made in-store at the point of purchase. As an SIA member, Zeon aims to take its proven ability to create innovative, custom-designed POS signs that command attention in retail environments and, with that expertise, assist SIA member brands to spotlight their products and positively influence the buying decisions of consumers and outdoor enthusiasts.