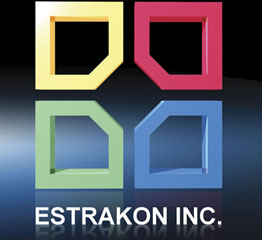 Estrakon, Inc
. introduces Krystal Frame, which features open-edge, glowing displays that are lightweight, thin, energy-efficient and elegant. "The Krystal Frame product expands the possibilities of items we create to help our customers promote their products," says Matt Shumate, Estrakon CEO.
Estrakon produces lightweight, energy-efficient LED displays on-site, with affordable price points so beverage-makers, advertising and marketing firms, and other retail industry customers can manage high-volume orders with ease. The Krystal Frame design is one of a growing number of product offerings using the company's sleek, LED, edge-lit technology.
The company's proprietary technology has been perfected to allow production of multi-layer, high-resolution, permanent-lit and animated displays, manufactured in Michigan and shipped within eight to ten weeks of order–often sooner. Using the highest-quality LED's, Estrakon offers RGB color matching capabilities for extreme precision. Estrakon displays are super-slim, bright, light-weight, durable, and unique in the retail and exhibiting world.
Estrakon will officially launch its new Krystal Frame edge-lit LED product line at GlobalShop 2011 at the Sands Expo and Convention Center in Las Vegas, March 28-30, at Booth #656.