– Sponsored Content –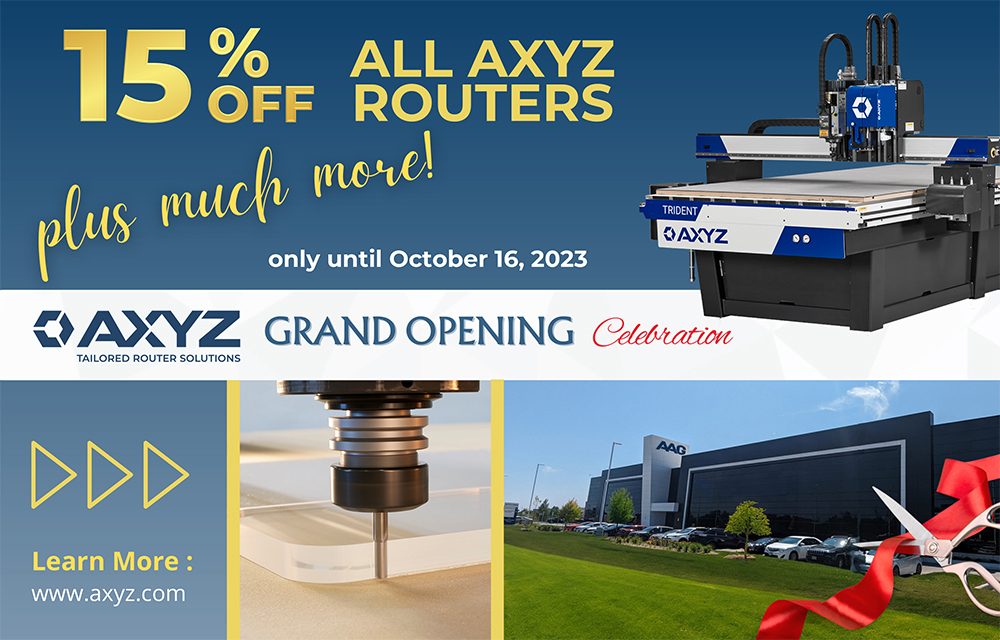 Get ready to elevate your cutting game with AAG's Grand Opening Celebration Sale! For a limited time, we are offering 15 percent OFF on all-new Standard AXYZ CNC Routers, complete with an additional 1-year warranty at no extra cost.
That's not all – we're also offering an exciting 10 percent OFF on ALL CNCSHOP Parts and Major Machine Upgrades.
Don't miss this chance to snag unbeatable deals and take your cutting solutions to the next level! Get a quote now!