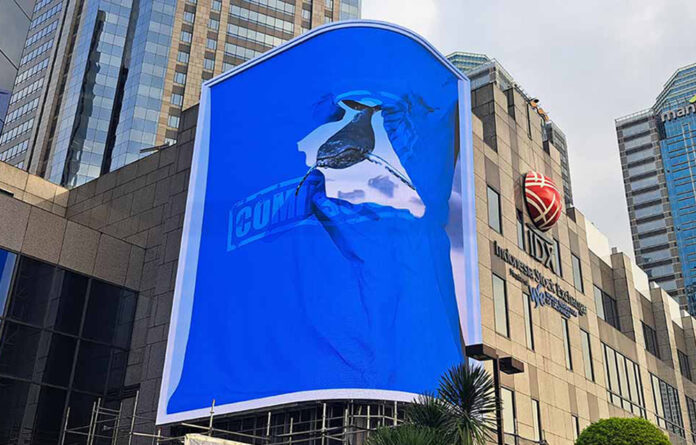 Daktronics has partnered with PT. Media Indra Buana (MIB), one of the largest outdoor advertising companies in Indonesia, to design, manufacture, and install a massive, curved LED display on the side of the Jakarta Indonesia Stock Exchange (IDX) building. The curved LED display is fully operational and uses forced-perspective, 3D content to engage viewers in the area.
The new corner-wrap LED display sign measures 13.44 meters high-by-13.44 meters wide and features an 8-millimeter pixel spacing to deliver crips, clear imagery for viewers. The curved nature of the display allows for the forced-perspective content that appears to be three dimensional to the human eye—a current trend in digital content.
This technology can share important information for the community and other audiences while also providing additional aesthetic value to the outdoor environment surrounding the IDX building location.
Daktronics provides digital technology solutions that offer flexible scheduling for multiple advertisers as well as quick and easy changes in content. Additional services provided to the OOH industry add value and generate revenue for customers.
—Press Release