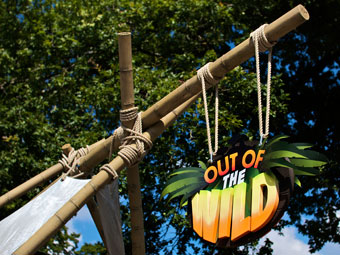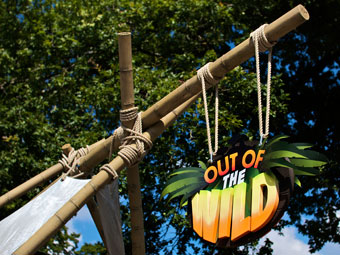 Delcam's ArtCAM customers were recently honored "across the pond" as part of the Sign & Digital 2012 awards, UK's nod to the finest creative talent in the signage industry.
Winners were announced in ten categories, which included Vehicle Wrapping Project of Year, The Green Award, Rising Star Award, and Sign Company of the Year Award.
The Grain Sign Company: Multiple Sign Project of the Year (one to nine employees) & the Green Award
The Grain Sign Company based in Cornwall won two awards. Its signs for Longleat Safari Park in Wiltshire won for Multiple Sign Project of the Year (pictured). Using ArtCAM Insignia for nine of the Longleat park signs, they created the signs from a mix of vinyl, dibond, acrylic, wood, PVC, and metal.
Since submitting their entry to the award, the Grain Sign Company has continued to provide signage to Longleat Safari Park, including some for the park's new themed attraction, The Tropical Storm Café. They were able to create this three dimensional signage thanks to upgrading from ArtCAM Insignia to the advanced 3D modeling and CNC machining package, ArtCAM Pro.
For the Green Award, The Grain Sign Company's sandblasted Cedar wood signs won second place. The judges were impressed by the company's use of green processes and sustainable materials for the traditional signage.
"We were very surprised, but delighted to receive the two awards as the competition entries are always of a very high standard," said The Grain Sign Company's Managing Director Sam Ratcliffe.
Image Technique Ltd: Multiple Sign Project of the Year (more than ten employees)
Image Technique Ltd based in Worcestershire won third place in the Multiple Sign Project category for its contract with Westfield Stratford City. The company produced 14 Westfield LED-illuminated signs, eight non-illuminated logos, and 30 large-scale signs all within a 12-week program using ArtCAM Insignia.