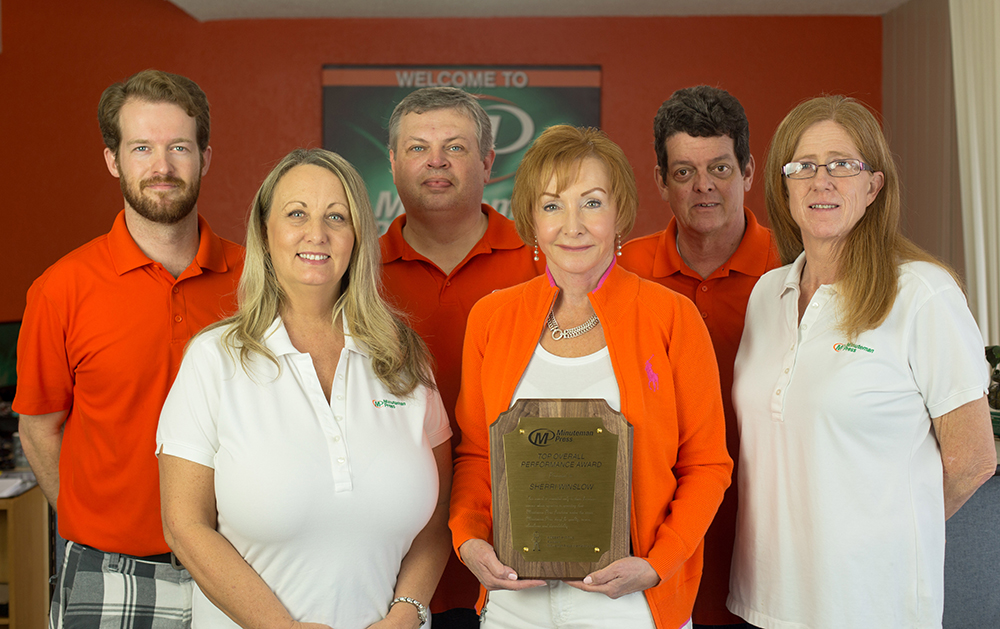 Sherri Winslow and her husband owned the Minuteman Press franchise in Palm Desert, California beginning in 2002. However, when her husband suddenly passed away in a plane crash back in 2012, Sherri decided to take on a more prominent role as sole franchise owner and operator and continue to commit to building her business, first through wide format printing.
Her efforts have paid off ever since, as Sherri's Minuteman Press recently reached a significant milestone—achieving yearly gross sales of over $1 million for the first time last year.
"Reflecting on our twenty years in business makes me realize that we were fortunate to partner with a good franchisor," shares Sherri. "Very few small businesses were able to make it through this period without a strong management and operational program to follow. That along with proper training and support from people that have been in the print business have made a huge impact. We will always be thankful for this."
Sherri is proud to join the Minuteman Press International President's Club this year. "We have had fairly steady growth over the past twenty years. We started out making $19,000 in our first month after buying an existing business. In 2012, I lost my husband and I personally went from part-time to being the boss," she says. "My staff and Minuteman Press local support led by RVP Dan Byers helped me through one of the most difficult times in my life. It was a very foggy year but we made it.
"In the past few years, we were getting close to the $1 million milestone, and we set that as our goal last year.  My staff and I worked very hard to make sure we reached that goal.  A lot of hard work and determination helped us get there."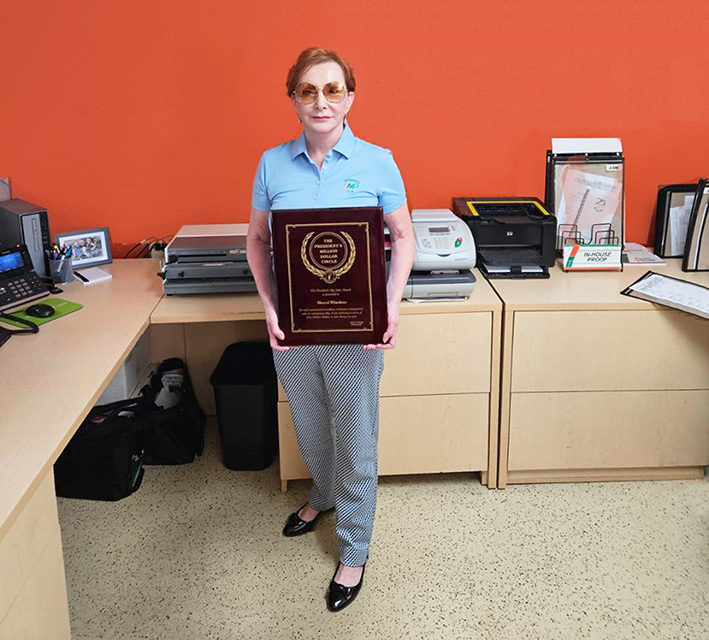 Sherri remarks that her small business's longevity, growth, and success can be credited primarily to her staff and their customer service, which has led to many referrals through the years—several without asking for them. "Other contributing factors to our success are related to our direct and internet marketing along with expanding our services and products over the years," she says.
Sherri points out that Google Reviews has been another successful tool for her shop. "[We] get a lot of new customers because they did a search and noticed how many good reviews we have," she says.
The Palm Desert area is a popular destination for hosting large events and conventions. "This brings an increase to our population that is about triple the amount during certain months of the year," explains Sherri. "Thanks to our community, our key growth areas have included signage, blueprints, convention printing, and direct mail.
"We would not be where we are today without the local franchise support, training, and the IT department that Minuteman Press International provides. We owe a lot of our success to this."
Another benefit is having good storefront and building signage. "My shop is on the main highway that people travel from one end of the valley to the other," says Sherri. "You can't miss my shop because we went big and bold with the signage. I would do more, but the local laws don't allow it. People always tell me they find [us] from our signage."
Sherri believes printing remains vital to businesses today because it provides a "connection" that stays with the consumer as opposed to an internet post or a sent email. "How many people swipe left or delete emails without reading them?" she asks. "They will always take the time to look at a business card, a postcard, or a holiday card that they receive."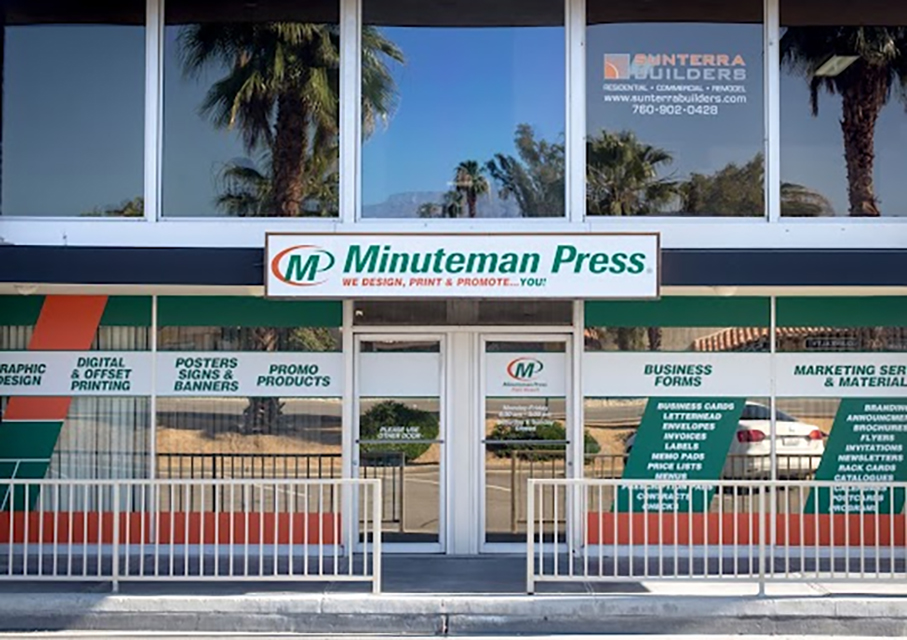 As for what advice she would give to others to help their business, Sherri shares, "Make sure you are active with the quote process and follow-up. Understand the difference between shoppers (who are getting three quotes from various vendors) and buyers. I recommend you give the customer a day to digest the quote [you've given them], then follow up and make sure you answer their questions.
"Lastly make sure you let them know you want to meet their price point or their budget constraints if you do. Again the difference between a shopper and a buyer will make the difference on whether you will want to meet their budget constraints."
As she looks back on over twenty years and reflects on the rewards of owning a business, Sherri says, "I would say my biggest personal reward is that I have been able to achieve everything that I have wanted to in my life. I can't really ask for more personally except for time.
"My biggest professional reward has been reaching that $1 million goal and making the Minuteman Press President's Club."
—Press Release