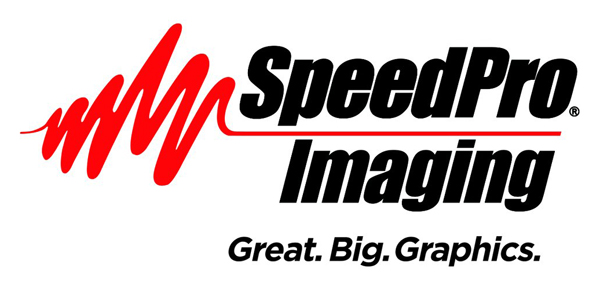 Speedpro Imaging, a leading printing and graphics franchise, is announcing a fast start to 2018. The company is smashing franchise sales records under new corporate leadership as CEO Larry Oberly's vision is Larry Oberly's vision is paying immediate dividends. With Oberly at the helm, SpeedPro Imaging just set a record for new sales for the month of January.
SpeedPro has hit the ground running after a fantastic finish to 2017 with three new studio sales in the past thirty days. That's a new January record for the Centennial-based company, whose reach spans coast to coast. Add those new sales to the two studios that opened in December and three more opening by end of February, and the SpeedPro Imaging franchise network has grown to more than 135 locations in 32 states.
Oberly, who officially became CEO on November 6, 2017, says the SpeedPro Imaging franchise opportunity has never been more attractive and credits his team for quickly implementing a new company vision that prioritizes franchisee profitability.
"The record sales growth we have experienced in January speaks to the attractiveness of the SpeedPro Imaging brand and all those who represent it," says Oberly. "We've strategically made our franchise owners a top priority as we begin a brand-new era at SpeedPro Imaging, including implementing new digital marketing initiatives. Prosperity for all will be accomplished as we continue to expand the number of franchise partnerships in our network in 2018 and beyond."
The three new members who joined the SpeedPro Imaging family in January 2018 are: Lance Springer – SpeedPro Imaging Visual Solutions (Waterloo, Iowa); Steve Rowe – SpeedPro Imaging Affinity Solutions (Sarasota, Florida); and Lily, David, and Jill Smelser – SpeedPro All-Stars (Rochester, Minnesota).
As mentioned, SpeedPro is in the midst of a series of fantastic grand openings as well. The five new business owners who recently opened their studios, or will open in the coming days/weeks, include:
December 2017 SpeedPro Studio Openings:
• Chavah Avraham – SpeedPro Imaging (Pearland, Texas)
• Marc Bouchard – SpeedPro Imaging (Towson, Maryland)
January 2018 SpeedPro Studio Openings:
• Dave Poche – SpeedPro Imaging (Durham, North Carolina)
• Barry & Amy Word – SpeedPro Imaging (Centreville, Virginia)
February 2018 SpeedPro Studio Openings:
• Steve & Jean Jaszai – SpeedPro Imaging (Northglenn, Colorado)
Each of these new owners is proud to offer a full range of large-format printing services, including:
• Banners, decals, digital signage, directional signage, elevator wraps
• Event graphics, event tents, flags, fleet wraps, floor graphics
• Indoor signage, outdoor signage, point of purchase displays
• Retractors, signs & graphics, table coverings & table-toppers
• Tradeshow displays, vehicle wraps, wall murals, window graphics
For more information about SpeedPro Imaging's printing and graphics solutions, please visit www.speedpro.com.