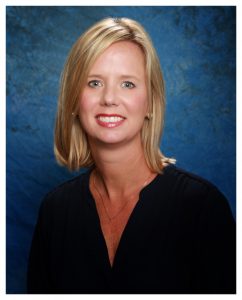 Angie Schmidt is the Sign Territory Sales Manager at GSG, a full-service wholesale distributor to the apparel decorating, digital print, electrical sign, and commercial markets. Schmidt started in the sign industry in 1998 and has over two decades of experience.
Last April, she participated in the kickoff session at the ISA Sign Expo for Women Leading the Industry (WLI), an initiative launched by the International Sign Association together with Sign Builder Illustrated. We spoke with her about her career and the benefits of WLI.
SBI: Tell us about a standout achievement in your career and why it was so important.
Schmidt: Relationships and accountability have been key for me and have had a major impact on most all my achievements. I wanted to create a brand, and this is my brand. It takes a lot of time and effort to establish relationships and accountability. This brand makes all the difference in the world when you are asking someone to entrust their business with you.
SBI: You served as a table lead at our first WLI event this past April. What led you to get involved with the program?
Schmidt: The sign industry is all I know from a career perspective, and it has treated me very well for twenty-two-plus years. It can be intimidating to get involved in a male-dominant industry, yet women are welcomed and embraced in this space. I also believe in giving back and building into new things, and WLI is already making an impact.
SBI: What are some of the benefits of WLI?
Schmidt: WLI creates comfort and understanding first and foremost. Having a transparent forum to help you understand what the industry is about can eliminate concern and create excitement!
SBI: What benefits have you specifically received from WLI?
Schmidt: (Editor's Note: Schmidt shared her notes from the inaugural WLI meeting on takeaways and topics she wanted to build on.) Being vulnerable is a strong characteristic of being a leader. Authenticity and being yourself creates connection. Be yourself and not someone you are not.
We know what we do and how we do it, but why do we do it? The "why" will help create passion and vision.
Confidence Builders: Public speaking and facilitating. Believe in yourself and your abilities. Take care of yourself and put yourself out there. Learn and get involved to grow. Be intentional and make time. Create a network (tribe). Surround yourself with people who inspire you and motivate you.
SBI: Would you recommend WLI to other women in the industry?
Schmidt: Yes, I would recommend other women in the industry to join WLI. It is a space where your questions and feedback are wanted and desired. The sign industry is always growing and changing. If you are looking for a career and a place to advance along the way, this is a great place to land.
SBI: Do you have any advice for how women can progress in their sign industry careers?
Schmidt: Get involved! Build relationships. Continue educating yourself on what is evolving in our industry.