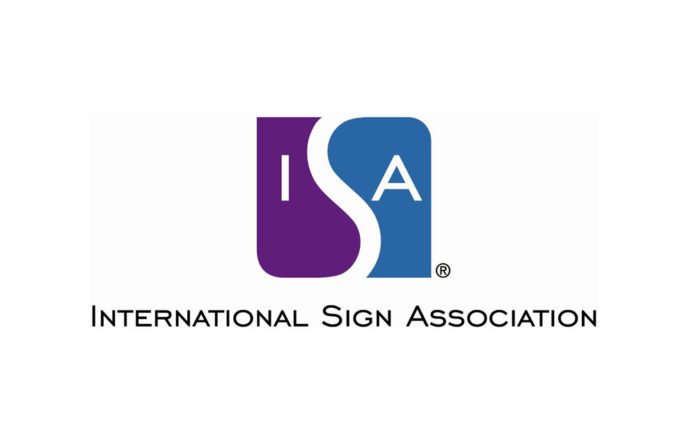 Three ISA steering committees will advise the ISA board of directors in 2023. They represent the diversity of the sign, graphics, and visual communications industry geographically and through the types of companies in which they work.
These committees, which represent the three main segments of ISA membership, provide strategic insight to ISA staff and the board of directors.
"We so appreciate these steering committee members who volunteer their time to make ISA and our industry better," said Deborah Hutchison, ISA board chair. "Because of the geographic diversity and the different types of businesses represented—from small to large, print to architectural—we ensure that the board of directors understands issues that are challenging our industry or creating opportunities.
"As a result, ISA's board can lead in areas that help these businesses and our members solve their most pressing issues."
The 2023 steering committees are:
Affiliated Association Member Council Steering Committee
Matthew Disalvatore, Creative Signs, Inc., Apopka, FL
Karin Eaton, Sign Association of Canada, Toronto, ON
Kyle Edmonds, Mitchell Signs, Inc., Meridian, MS
Christopher Ezell, Inkferno Creative, LLC, Castle Rock, CO
Dawn Homa, Signarama, Brighton, CO
Michelle Pedley, Sign Engineering LLC, Guaynabo, San Juan, PR
Ryan Schurle, Schurle Signs, Inc., Lawrence, KS
Brenda Velazquez, Future Sign Co., Houston, TX
Direct Sign Company Member Council Steering Committee
Lee Dawson, Poblocki Sign Company, Morrisville, NC
Garrett Gibson, Ramsay Signs & Heath Northwest, Portland, OR
Rob Karpick, The InSite Group, Knoxville, TN
Brian Kuhnau, Everbrite LLC, Greenfield, WI
Bill Lockett, Cima Network Inc., Chalfont, PA
Nadia Palmerini, Pattison Sign Group, Toronto, ON
Eric Simmons, Cummings Resources, Nashville, TN
Supplier/Distributor Member Council Steering Committee
John Burkemper, Grimco, Inc., St. Louis, MO
Cody Chambers, Keystone Technologies, North Wales, PA
Lisa Humrich, General Formulations, Sparta, MI
Jason Lamberts, SignComp, Grand Rapids, MI
Sean Schultz, Reece Supply Company, Harahan, LA
Peter Spilger, Mimaki USA, Inc., Phoenix, AZ
Scott Walton, Plaskolite, Columbus, OH
—Press Release