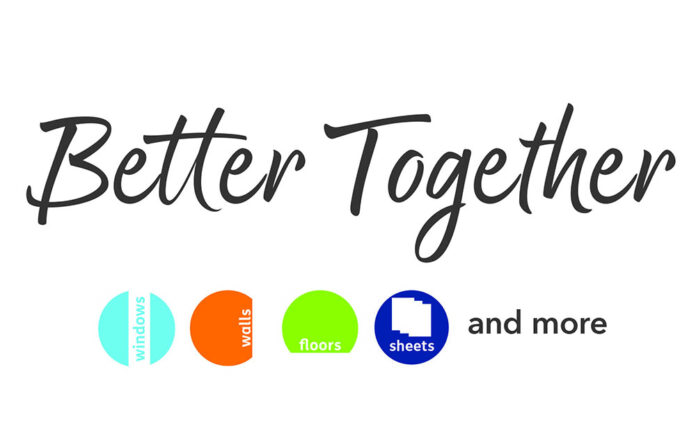 Mactac®, a leading manufacturer of pressure-sensitive graphics and signage solutions for the wide format print industry, announces partnerships with graphic distributors, original equipment manufacturers (OEMs), and paper merchants at PRINTING United 2023.
"We are thrilled to team up with several industry partners at this year's PRINTING United show," says Amanda Smith, Marketing and Communications Manager at Mactac Graphics & Signage Solutions. "Partners will be showcasing Mactac and Spinnaker® solutions in their booths, giving attendees more opportunities to learn about products and see them in action."
In addition to Mactac booth #B9113, Mactac wide-format products, including Printvinyl Scored™, Roodle®, and Rebel® multi-print media, Mactac sheet-fed products, and an array of Spinnaker offset and digital print products will be displayed at the following booths:
Graphic Distributors/OEMs:
HP® – #B13013
Fellers – #C2047
Canon® – #B15083
Laird Plastics – #B10119
Lexjet – #C2504
Nazdar – #C1332
Paper Merchants:
MAC Papers & Packaging – #B15071
Lindenmeyr Munroe – #B9051
Millcraft – #C3329
Athens Paper – #C3369
Mactac is also a sponsor of expo events, including the PDAA (Professional Decal Applicators Alliance) Wide-Format Zone and the 2023 Women in Wide-Format Awards.
The PDAA Wide-Format Zone features wide-format graphic demonstrations and installations by industry professionals. Adjacent to the Mactac booth, the PDAA booth (#B8110) will highlight Mactac products on the following days/times:
Wed., Oct. 18 at 11 a.m. – window applications
Wed., Oct. 18 at 3 p.m. – wall applications
Thurs., Oct. 19 at 11 a.m. – floor applications
"During these times, customers will garner helpful information, tips, and tricks as they watch demonstrations and observe professional installers working with various Mactac media solutions," Smith says. "Attendees can also participate in the PDAA's guided hands-on training and work with the materials themselves."
Recipients of the 2023 Women in Wide-Format Awards, women who have advanced the wide-format digital print industry through innovation, leadership, and philanthropy, will be honored during a recognition ceremony on October 19 at 4 p.m. at the Future State Theater.
—Press Release