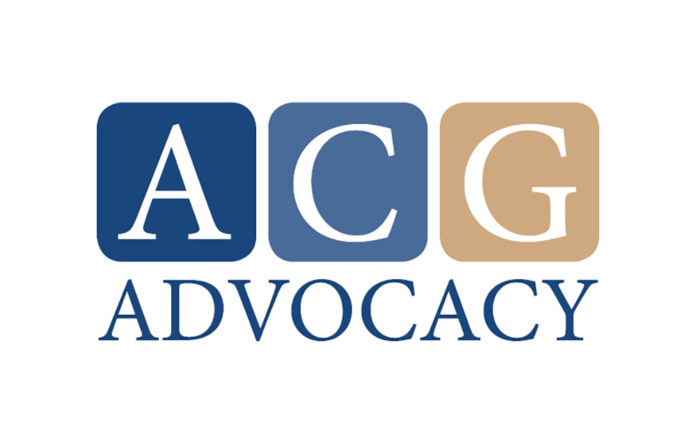 PRINTING United Alliance, the most comprehensive member-based printing and graphic arts association in the United States, announces it has retained ACG Advocacy to extend its presence on Capitol Hill and increase its lobbying efforts.
Alliance members and the industry at large will continue to receive extensive advocacy and support through its various channels to further elevate printing as a focus area.
ACG Advocacy is a bipartisan advocacy firm that has among its staff former high-ranking staffers with Congressional and Executive branch experience in shaping legislative and policy initiatives. The group represents a range of interests and organizations in manufacturing, retail, and financial services, including the Association for American Publishers, the Copyright Alliance, the National Association of Realtors, and NewsCorp, to name a few.
With ACG Advocacy, the Alliance will build and maintain a strategic and active presence in Washington. ACG Advocacy and the Alliance have together established a legislative agenda, defined a communications plan to keep members abreast of legislation that might affect the printing industry, and have developed plans to further key relationships with congressional representation and federal agencies. They will also assist in the development and use of the Alliance's PAC funding, PrintPAC.
"After having interviewed a number of potential lobbying firms, we were very impressed with the caliber of staff and their connections to the important offices in Washington," says Ford Bowers, CEO of PRINTING United Alliance. "ACG Advocacy has an impressive range of subject matter experts and deep relationships with Congress and agencies at the Federal level. We look forward to expanding the Alliance's reach and presence to the benefit of the entire industry."
The Alliance's Lisbeth Lyons Black, previously VP, Government & Political Affairs, remains on staff but has shifted roles to supporting the organization's Women in Print Alliance, where she will utilize her background to further elevate women in the industry and help with visibility on a legislative level leveraging her extensive experience in this space.
—Press Release