The 2022 WSA Coolness Sign Design Competition concluded during the association's 75th Annual Meeting, held September 29 to October 1, in San Antonio, Texas.
WSA sign company members and endorsed vendors voted on the most innovative electrical signs produced during the past twelve months.
The winning entries are in four categories: Freestanding Sign – Greater than 100 Square Feet, Freestanding Sign – Less than 100 Square Feet, Wall Sign, and Potpourri. There is also a Best in Show recipient.
Best in Show/Potpourri: Las Vegas Arches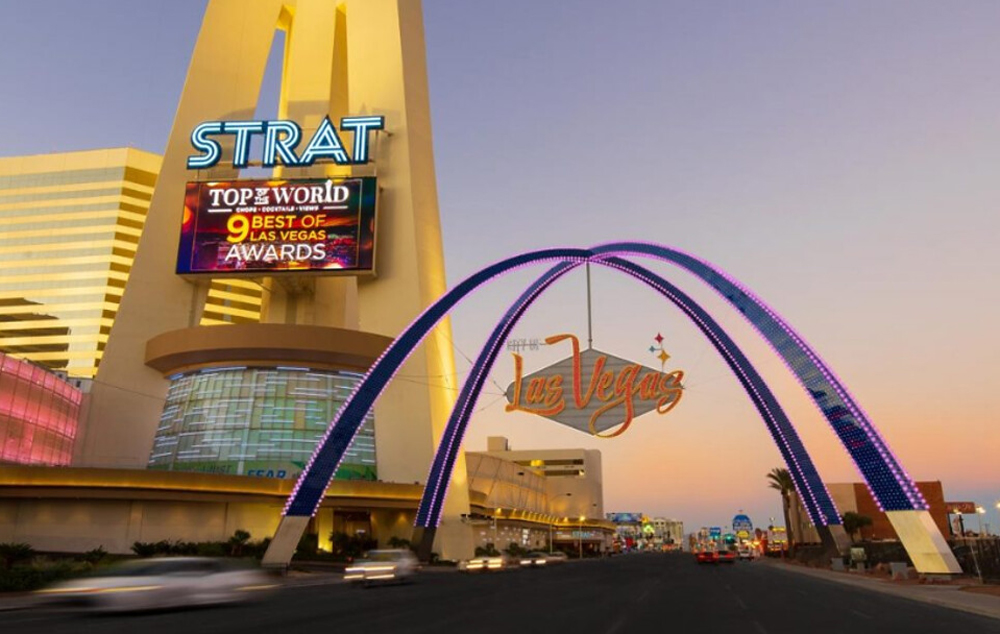 The Las Vegas Gateway Arches span over 80 feet in height and stretch 140 feet across Las Vegas Boulevard. They have four footings that are each four feet wide and twenty feet deep.
The city emblem is 20-by-40 feet, weighs 7,300 pounds, and contains 900 LED lamps.
The entire display draws over 61,000 watts of power.
The lighting system within the display includes over 13,000 RGB LED "pucks" that are individually programmable.
The sign contains over 170 IP addresses.
Freestanding Sign – Greater than 100 Square Feet: Brighton Crossings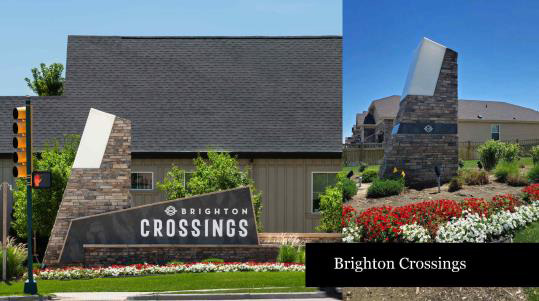 Brighton Crossings signage features a fully branded sign system comprised of multiple angular-shaped stone monument signs and acrylic-capped illuminated lanterns for Brighton Crossings residential development in Brighton, Colorado.
Three-fourths-inch acrylic covers the LED lantern illumination source.
The sizeable monument signage has faux bronze aluminum and push-through acrylic lettering.
Freestanding Sign – Less than 100 Square Feet: National Jewish Hospital Donor Structure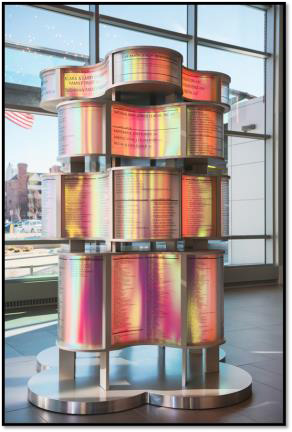 This unique and beautifully designed sign stands at over eight tall and features hundreds of generous donor names of people who have contributed and supported the hospital's tremendous efforts.
This project was quite the accomplishment. With less than six weeks to design, prototype, procure, and execute to meet the client's timeline, National Jewish Hospital knew it was something only BSC could accomplish to meet their date.
This project features several hundred man and machine hours, thousands of carefully drilled and tapped screws, precision fabrication and assembly, a clean and cool champagne-colored polyurethane finish, a triple-layer lens system to create a unique lighting experience, and a WIFI-controlled lighting system.
Wall Sign: Farmer State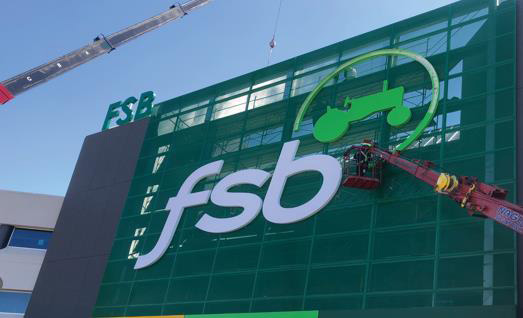 This 28-by-40-foot logo is mounted on a screen wall build-out structure with custom flex-face FSB letters featuring internal LED lighting.
The tractor logo and circle are internally illuminated custom fabricated aluminum cabinets with polycarbonate faces covered with green translucent vinyl.
The 2-by-56-foot accent stripe cabinet was installed below the ID sign, consisting of 3 flex-faced cabinet sections in yellow, light green, and dark green internally illuminated with LEDs.
About World Sign Associates
World Sign Associates (WSA), https://www.wsanetwork.org/ headquartered in Denver, Colorado, is the premier trade organization for electrical sign manufacturers and suppliers throughout North America. Members represent some of the industry's top talent. They craft custom signs as well as signs for regional and national clients, either by working independently or by combining the strengths of over 150 sign manufacturers and suppliers throughout North America.
Membership in WSA is an honor for those companies that have shown their dedication to quality craftsmanship, business ethics and corporate citizenship.
Founded in 1947, World Sign Associates offers an executive forum for education, fellowship, support and the exchange of ideas. WSA members adhere to the highest ethical business standards and bring the utmost value to their customers.
—Press Release