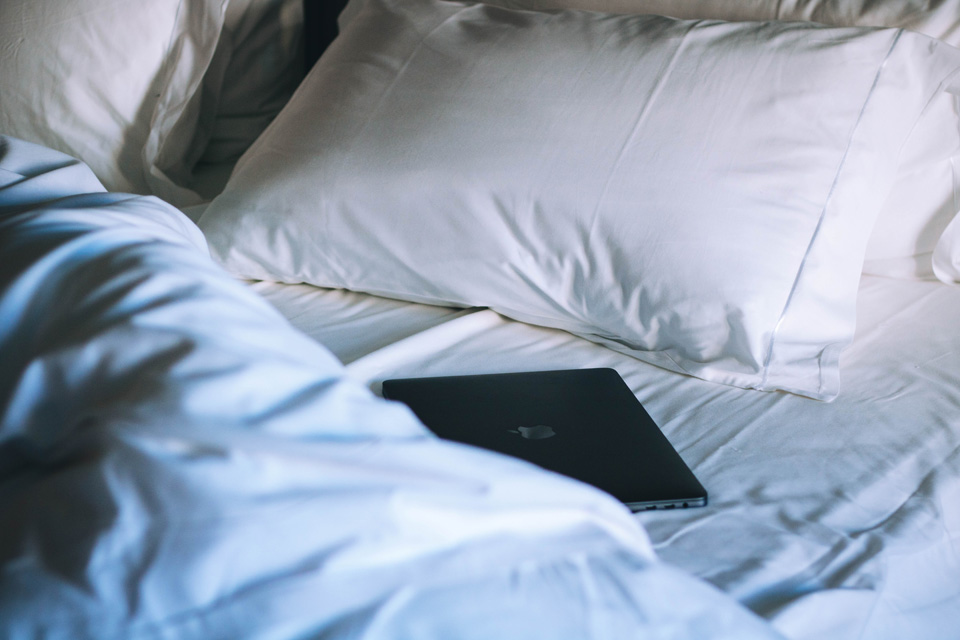 A National Sleep Quality Survey by American bedroom company Puffy removes the covers on the dire state of sleep, stress, and mental illness during the pandemic and extended working from home periods. This survey reveals 61 percent of people are sleeping worse, 82 percent of people are sleeping later, and 70 percent of people report poor sleep is impacting their mood. Amidst the already severe health crisis of the Covid pandemic, experts fear what many are calling a "sleep crisis" is placing immunity and mental health at even greater risk.
Puffy surveyed over 4,400 adults from all 50 American states to get deeper insights into the sleep patterns, stress factors, and behavioral changes experienced by individuals during working from home orders amid the Covid pandemic.
As well as drastic declines in sleep duration across all demographics, sleep quality data indicates that people are experiencing significant sleep latency levels. Singles are the most at-risk group, with many respondents sighting loneliness and isolation as critical triggers for stress and low sleep quality.
Only 16 percent of singles reported sleep satisfaction; this number doubles among married respondents (32 percent). These insights indicate a strong correlation between sleeping alone, living alone, and poor mental health during Covid. Singles are the largest group in America who report staying awake due to thoughts racing through the mind. Seventy-four percent of singles who participated in the Puffy Sleep Quality Survey report an inability to sleep due to late-night rumination, and 71 percent of singles claim poor sleep negatively impacts mood.
The Puffy Sleep Quality Survey also finds that only 65 percent of singles prefer working from home, compared to a staggering 80 percent of married couples. A 2020 study by the Center for Integrative Psychiatry has found that couples who share a bed have increased and less disrupted rapid-eye-movement (REM) sleep compared to single sleepers.
The REM stage of sleep plays a vital role in helping individuals with a range of cognitive functions. Experts agree that improving REM sleep can have a significant impact on overall sleep quality and well being.
"REM sleep helps to contribute to emotional regulation, learning, and memory. Deep sleep helps the brain to digest what was learned during the day as well as helping moods to be stable," said Jessica Hines, an expert at Alaska Sleep Clinic.
Singles not only experience poorer sleep quality, they also report lower working from home productivity rates, with 46 percent of singles in the Sleep Quality Survey claiming they are less productive and 72 percent of married couples reporting they are more productive. Insights indicate that living in isolation can negatively impact energy, mood, sleep quality, and productivity when remote working.
The Sleep Quality Survey data released by Puffy confirms the comfort companies contention that sleep quality in America is plummeting at record rates and putting mental and physical well-being at risk. The uncertainty of Covid, along with the isolation of global lockdowns, has illuminated just how dire sleep satisfaction is in America and how closely sleep is linked to mental and physical health.
"While we are struck by the degree of sleep dissatisfaction and quality across all demographics in the US, we can't say we are surprised. In stressful situations getting quality sleep can be a difficult task," said Puffy CEO Arthur Andreasyan. "There is no doubt that America is experiencing a sleep crisis that may have unprecedented consequences as more and more people transition to remote working. Employers must step in to help employees, especially those living in isolation, create work-life balance where sleep is a priority."
To view comprehensive insights into Puffy's Sleep Quality Survey, click here.
—Press Release