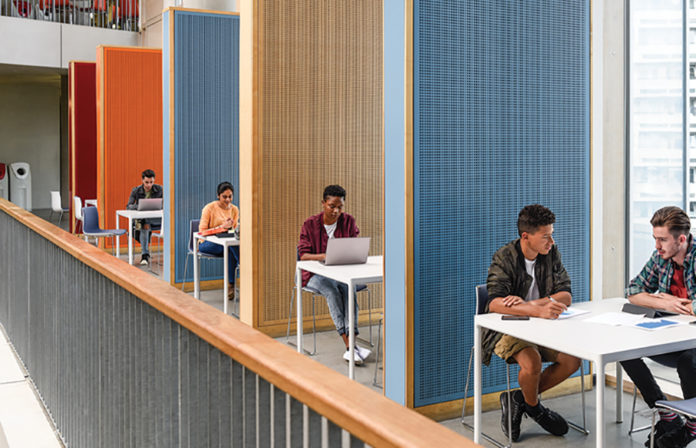 Spartech, a leading manufacturer of engineered thermoplastics and custom packaging solutions, is pleased to announce new color options for the company's line of SoundX® Mass Loaded Vinyl (MLV) flexible sheets.
SoundX MLV sheets are used for sound abatement in automotive, industrial, and building applications. The high specific gravity of these sheets blocks the transmission of sound waves and is effective at reducing noise.
Previously only available in black, the SoundX product line now features the following solid color options: tan, off white, light blue, light red, and gray. In addition, Spartech can add a layer of film to the MLV flexible sheets to create customized colors including red, white, yellow, and safety orange.
The additional colors are designed to help fabricators aesthetically complement a wider variety of environments and applications that require sound abatement materials such as making exposed pipes more visually appealing; provide a method of color-coding pipes, air ducts, shims, and building materials to simplify the installation process; make materials highly visible for alert systems; and eliminate the need for painting.
"Spartech is always looking for ways to create more value for our clients," said Spartech Business Manager Mike Palama. "The availability of additional colors in the SoundX product line allows for more possibilities to develop customized automotive, industrial, and building environments when sound abatement is a focus."
Widely recognized for their quick lead times on all sizes of orders, SoundX MLV sheets can be fabricated using a range of adhesive, lamination, and die-cutting processes.
Customers can select from various gauges, cut sizes, order sizes and colors to get the exact flexible sheet for their needs.
—Press Release