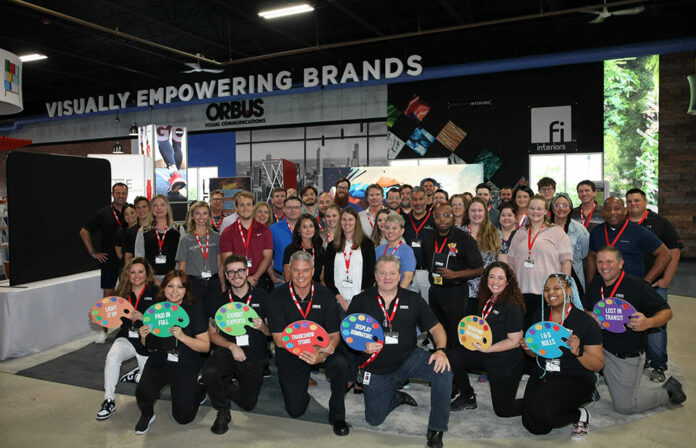 After a successful August session, Orbus Visual Communications® is excited to announce three upcoming sessions for its one-of-a-kind dealer training program, Orbus University, on December 7, 2023; April 25, 2024; and June 6, 2024.
Orbus is North America's largest producer and manufacturer of visual communications solutions for tradeshows and events, retail environments, and workplace interiors.
Orbus University is a comprehensive program that combines classroom style and hands-on learning to familiarize dealers with Orbus' service offerings and expansive range of visual communication solutions.
In the two-day program, dealers can expect to learn detailed selling tips, in-depth graphic capabilities, marketing tools, firsthand product assembly, and receive an extensive tour of the Woodridge, Illinois headquarters, all while being thoroughly entertained by our energetic sales team.
By participating in these free, hands-on, educational sessions, dealers will gain invaluable skills to better serve their customers and have the opportunity to network with industry peers.
—Press Release