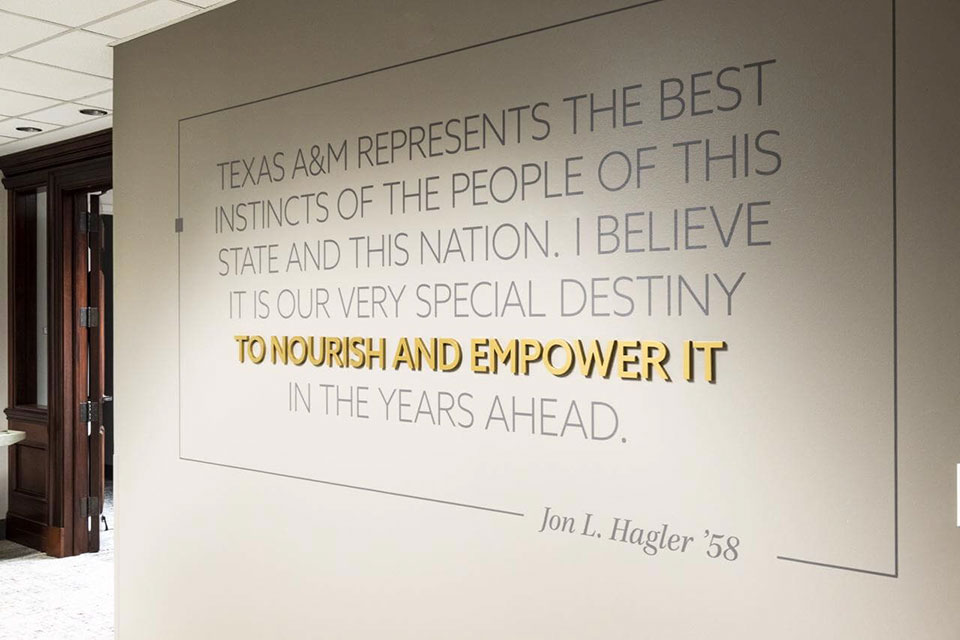 The philanthropic Texas A&M Foundation was looking to transform their headquarters into a sleek and approachable space inside the Jon L. Hagler Center on the Texas A&M campus.
To make this happen, the Foundation's stakeholders turned to Dimensional Innovations. This 270-member Design + Build company in Overland Park, Kansas, as well as their partners, spearheaded a total experiential design refresh of their facility with a variety of branding and architectural signage.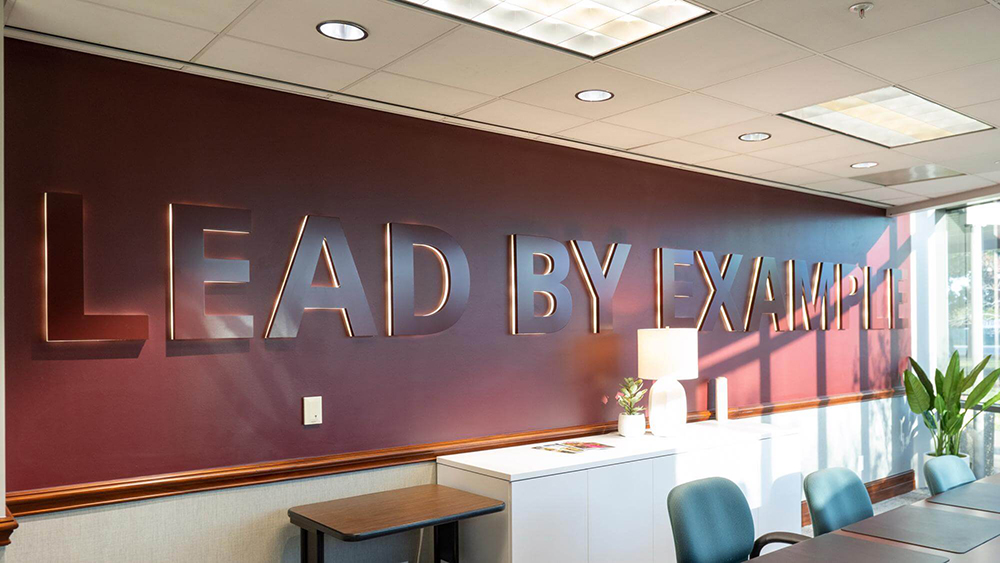 In addition to the workspace for staff, the Jon L. Hagler Center hosts various student and faculty events. The facility also receives an influx of alumni traffic on game days due to its prime location near the heart of campus.
Dimensional Innovations collaborated to ensure that the design efforts echoed the desire to dial up the "Aggie-ism" with an updated interior while maintaining the space's classic, grandiose framework.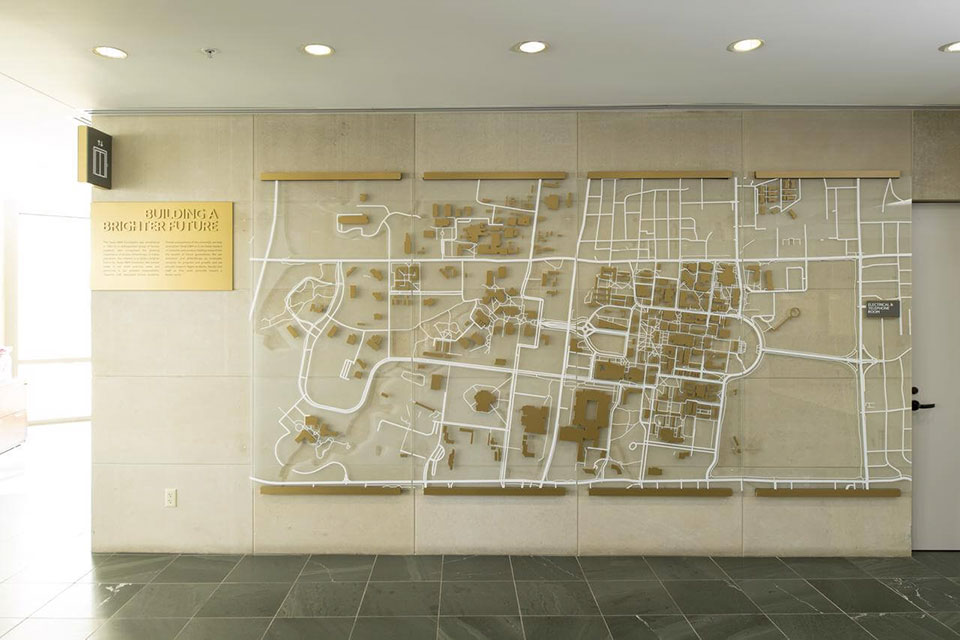 The Dimensional Innovations team worked alongside architectural firms TreanorHL and PlanNorth Architectural Co., to help transform the building to reflect the Texas A&M Foundation's core values and history, while also serving as a modern and welcoming facility that honors donors and attracts current students.
For example, the eye-catching Grand Stair feature located on the back of the main staircase represents the university's core values via dimensional gold letters. The company ensured that the stacked, free-standing sculpture was structurally sound and met ADA compliance.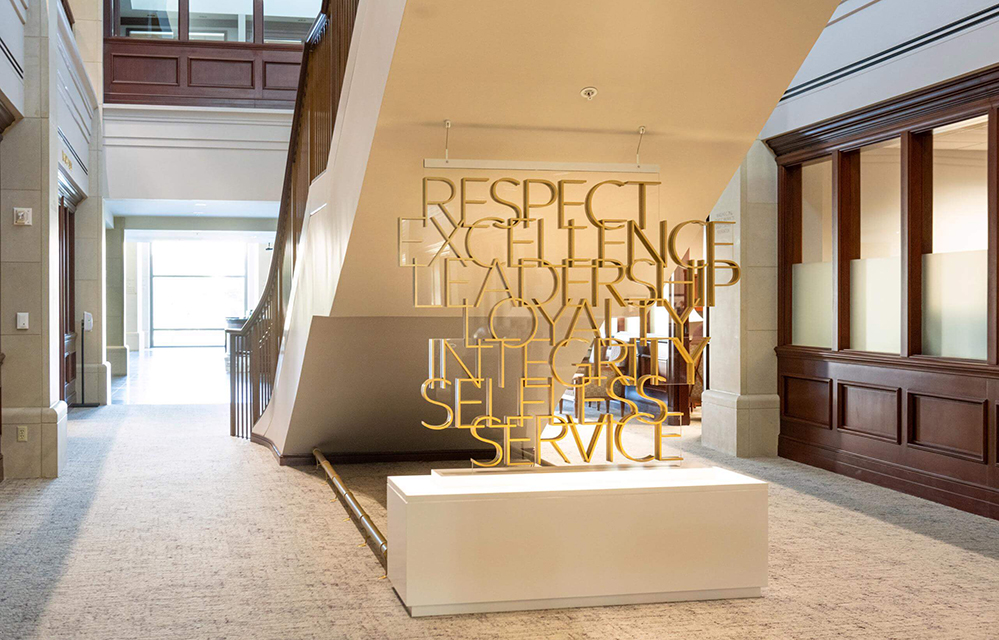 The collaborative team also created a range of branded elements and interactives throughout the three-story building.
Examples of these include: A digital kiosk featuring further donor recognition (by displaying the growing list of donors who are no longer able to fit on the building's limestone tribute wall); the Legacy Map (a sculptural element designed to spotlight the Texas A&M Foundation's connection and impact on campus); and the Legacy Wall (designed to showcase the history behind the Foundation's top donor programs and societies).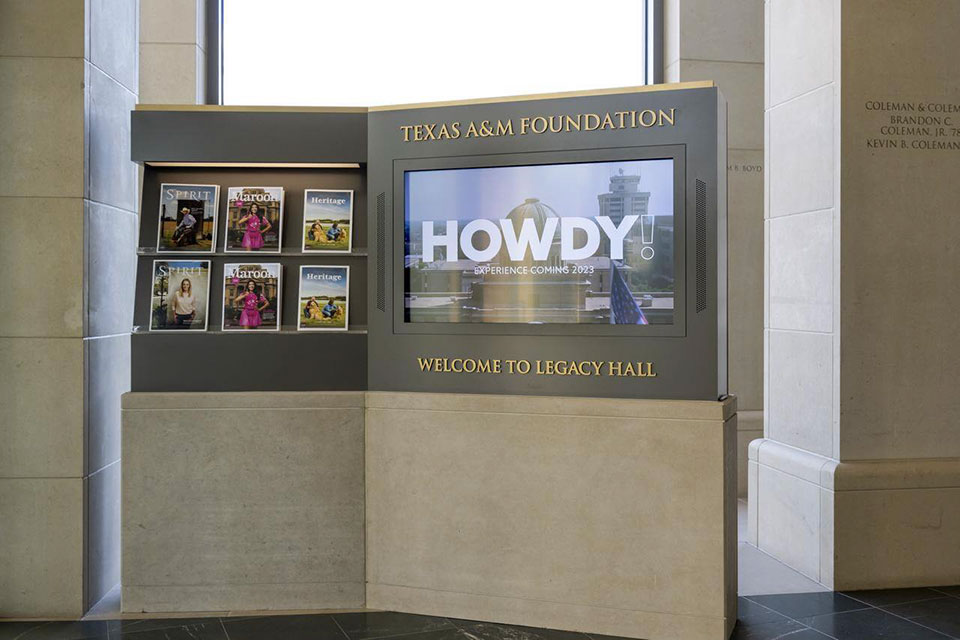 The first-of-its-kind tribute to recipients of the Evan's Medal (which is the Foundation's highest and most prestigious honor that a donor can receive) can be found inside the center's upper level.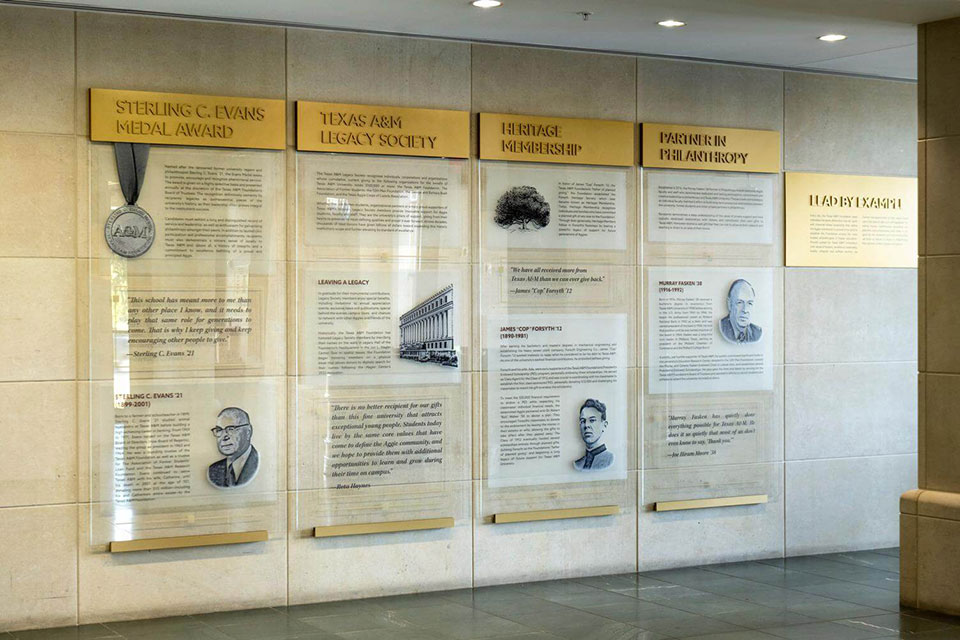 Other examples of cohesive branded storytelling implemented by Dimensional Innovations are frosted vinyl window treatments, the back-lit "Lead By Example" wall, branded glass wall plaques, and additional backlit dimensional graphics and logos.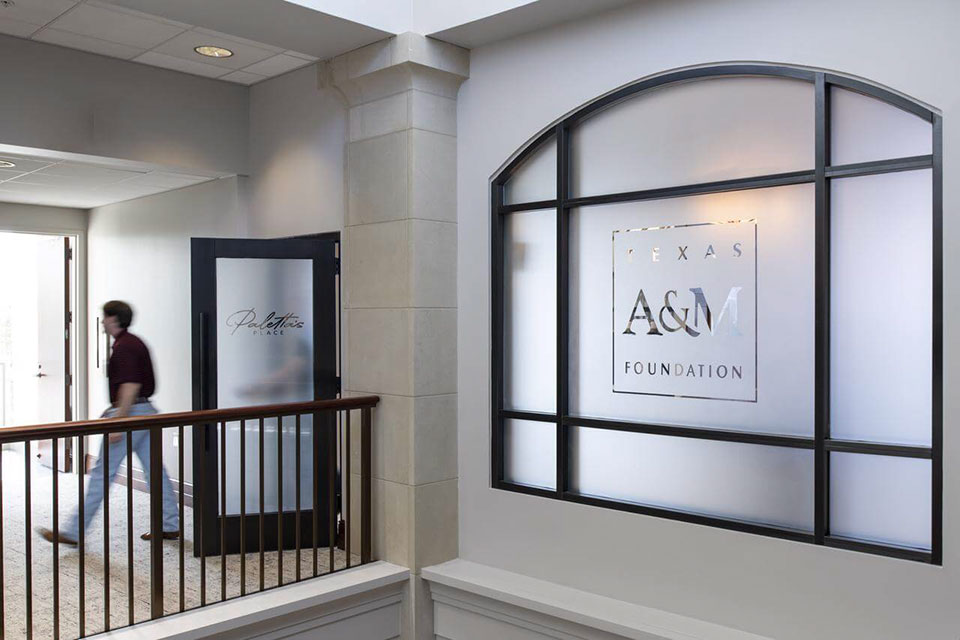 "We were looking to honor our past and grow our future in a space that was approachable yet modern," said John Huser, vice president and chief financial officer of the Texas A&M Foundation. "Dimensional Innovations had just the right vision."