Laguna Tools has developed a new line of Fusion table saws for demanding woodworkers. These three devices were designed around quality components with an emphasis on superior dust collection enhanced by utilizing over/under collection and sealed bottoms.
All models of Fusion table saws are equipped with precision fence, plus the F2 and F3 feature the Hi/Low aluminum extrusion known from European saws. Permanently lubricated bearings & Acme screws are part of the internal DNA.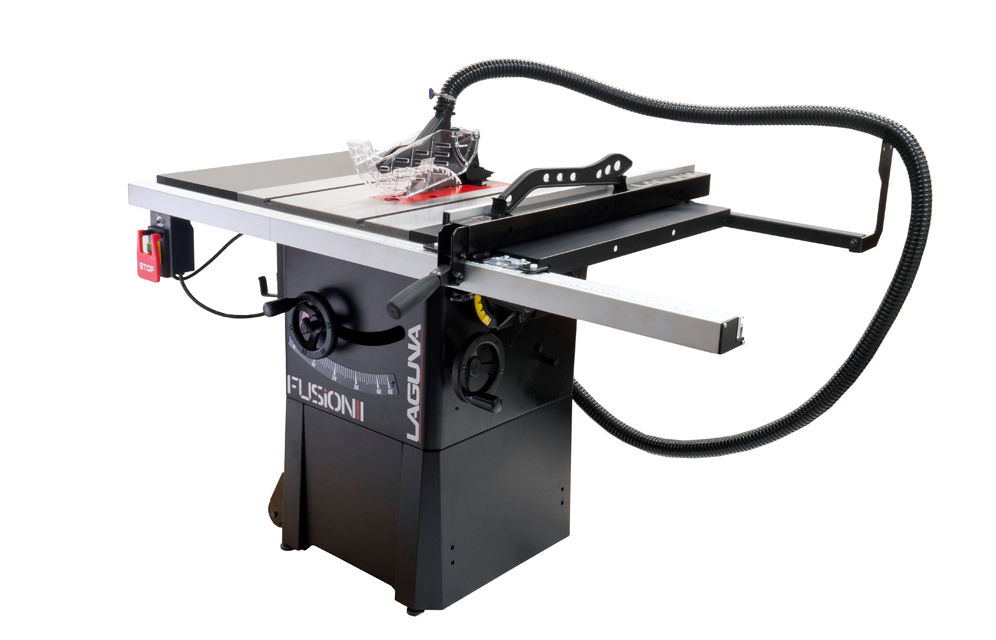 The Fusion 1 (MTSF132110150-0130) may be the biggest surprise. This is a high-quality hybrid saw priced under $1,000. However there is nothing cheap about the Fusion 1:
Low noise and vibration;
World class fit and finish;
TEFC 1.5HP 110 volt motor;
Cast iron table; and
Thirty-inch precision T-Fence.
The F1 will impress any woodworker looking for a portable saw—this saw stands out from the crowd.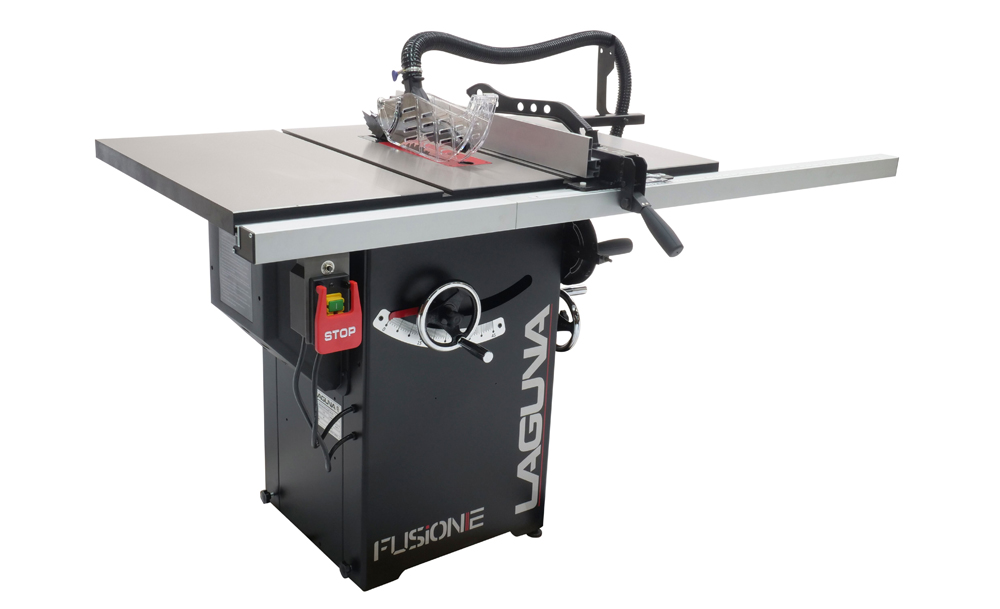 The Fusion 2 (MTSF236110175-0130) is the true successor to the original Fusion Table Saw. The task was simple: make a saw that was more refined, more precise, and cleaner. Features include:
A robust and versile fence;
Cabinet-mounted trunnion;
Mechanically assisted blade movements; and
A hybrid cabinet saw with trunnion that rides on two solid steel one-inch posts.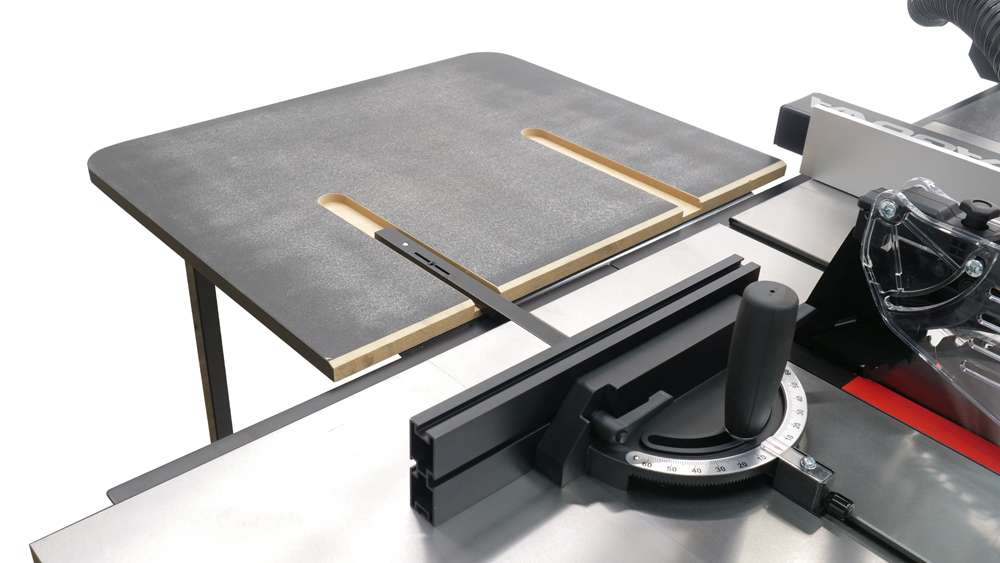 The Fusion 3 (MTSF3362203-0130) is the big brother model to the Fusion 2. Features on this device include:
A Cast iron trunnion;
Upgraded handles and miter gauge;
Outfield table equipped with double miter slots;
Built with an extra heavy-duty cabinet, thirty-six-inch still fence (with an upgrade to fifty-two-inch available; and
On-board storage of all accessories.
The Fusion F3 features professional cabinet saws built with no compromises.
Availability
All of these machines will be available at Laguna dealer stores beginning October 23.
Additional Information
For more information about the new line of Fusion table saws from Laguna Tools, be sure to log on to www.lagunatools.com.
—Press Release