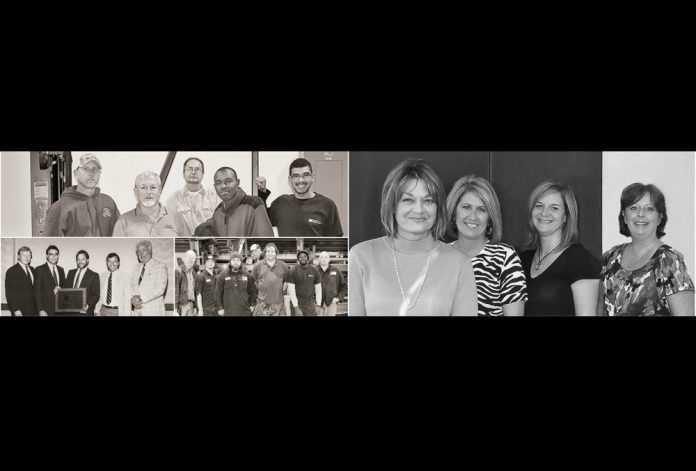 This year (2018) marks the fiftieth anniversary for Piedmont Plastics®, the premier North American distributor and convertor of plastics sheet, rod, tube, and film product. Founded on the fundamentals of providing customers with the quick delivery of top-quality, name brand products, and a solution-based mentality, the company opened its doors in 1968 with one location and five employees. Through the years, those fundamentals haven't changed.
With over forty convenient branch distribution centers located throughout North America, two film conversion centers, and a state-of-the-art thermoforming facility, the company now employs over 600 people.
"The success of any organization is, in large measure, dependent on the quality and commitment of its employees," says Piedmont Plastics CEO Hank Booth. "Piedmont has, from the start, been fortunate to have had—and continues to have—dedicated, talented, and hard-working people throughout the company. Without those employees, we could not have grown profitably, as a private company, from our initial Charlotte location, to what is now forty-six branches and conversion centers in North America. It has been my good fortune to have been part of this company for forty-three-plus years."
"We're very proud of our heritage, and it shows in everything we do," says President Tyler Booth. "Over the years, our local, experienced sales representatives have developed a reputation for being the most knowledgeable in the business, and they operate with the support of our national network. We would like to thank our valued suppliers and customers for fifty years of successful business and look forward to the years ahead.
"Fifty years is an incredible milestone for us. We are ever so grateful to have been given the opportunity to serve this exciting industry over the last five decades. We will remain committed to our core values, which have helped us successfully serve our customers, suppliers, and the Piedmont Family. Our co-workers, customers, and suppliers are the reason for our success, and we can't thank them enough for their support today and along the exciting road ahead."
For more information, please contact Jake Whitfield at [email protected] or visit www.piedmontplastics.com.