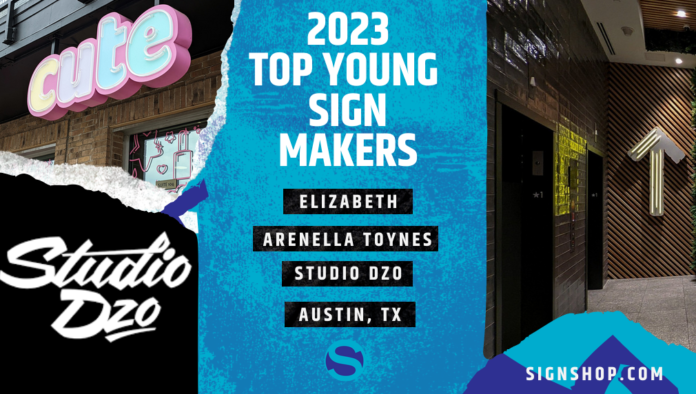 Meet 2023 Top Young Sign Maker Silver Medalist Elizabeth Arenella Toynes, Co-Founder, Studio Dzo. After growing up with entrepreneurial parents, one a sign shop owner and the other an attorney, Toynes always knew she would have a great career, but she didn't envision it being in signage!
She paid for her accounting degree by attaining a Class A Texas barber license, got her professional start in accounting for a child fashion prodigy, and now runs a highly sought after design studio/sign shop in the booming market of Austin, Texas.
Running high-class design firm in one of the most popular cities in America and equipping both small and large businesses with striking signage that leaves an impact on their customers is no easy task, but her team at Studio Dzo is up for anything.
Watch and learn from a very unique and talented entrepreneur.