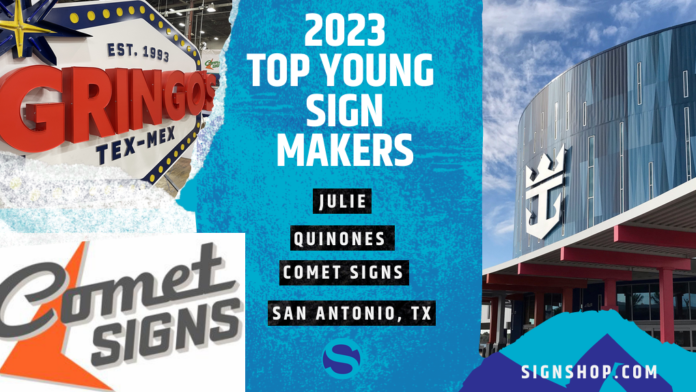 Julie Quiñones, Manufacturing Operations Manager at Comet Signs, leads the charge for the shop's projects and keeps the team focused while the shop floor teems with activity. Out of over 45 nominees for our Top Young Sign Maker awards, Quiñones came out on top due to her impressive work ethic and immense workload.
"She leads production teams including assembly, print and vinyl, and logistics," says Mikal Harn, Chief Operating Officer, Comet Signs. "Her leadership skills and ability to deliver great projects is invaluable to the success of our business and to Comet Signs customers."
Watch her gold medal interview with Sign Builder Illustrated about her 2023 Top Young Sign Maker medal, how her weekly schedule looks, managing logistics, getting your foot in the door, and more.