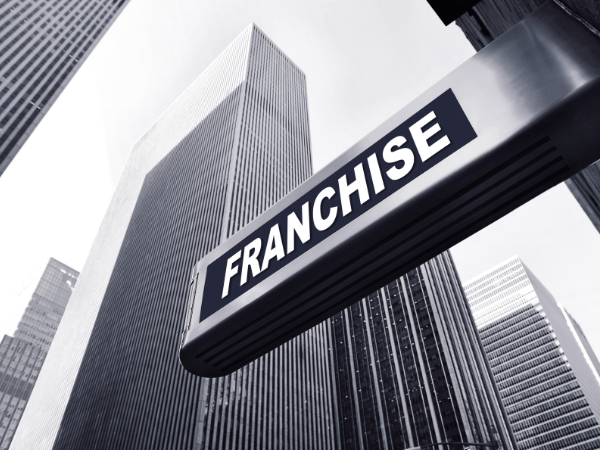 Fastsigns, the leading sign, graphics and visual communications franchise, was recently named a top franchise by Franchise Business Review in its report on the Top Recession-Proof Franchises for 2023. Companies featured on the list not only have outstanding satisfaction among their franchise owners, but also demonstrate a strong potential to outperform their competitors during challenging economic times.
"Fastsigns is proud to offer our franchisees world-class support as they navigate business ownership during turbulent times, and this award is a testament to the value of our franchise network and business model," said Mark Jameson, chief development officer at Propelled Brands. "With an uncertain economic landscape, having the largest, most sophisticated and recognized brand by your side can be tremendously helpful in navigating those challenges. As the need for visual communications continues to increase, Fastsigns serves more than 30 industries with our business model that is able to thrive in any market condition. We are proud to offer our network the tools and resources they need to find success."
Franchise Business Review (FBR) provides the only rankings of franchises based solely on actual franchisee satisfaction and performance. More than 36,000 franchisees representing over 365 franchise brands participated in Franchise Business Review's franchisee satisfaction survey over 18 months. From the research, Fastsigns was one of just 100 franchise brands to be identified as a Top Recession-Proof Franchise award winner and be featured on the list of the best recession-proof franchises.
Last year was the brand's most successful year-to-date with Fastsigns surpassing $700 million in network sales for the first time, underscoring Fastsigns' adaptability to a rapidly-changing business environment and economy and the continued demand for signage and graphics, making it a recession-resistant business."
The brand also recently announced plans to expand its co-brand and conversion programs to help small businesses in the sign or adjacent industries navigate operating in a recession. The co-brand and conversion programs offer independent businesses the resources and support of a recognizable brand and access to the company's extensive network and successful business model.
Franchisees were surveyed on 33 benchmark questions about their experience and satisfaction regarding critical areas of their franchise systems, including training & support, operations, franchisor/franchisee relations, culture, and financial opportunity.
Fastsigns' survey data showed the following:
92% of franchisees "strongly agree" or "agree" to respecting the franchisor
95% of franchisees are likely to recommend FASTSIGNS to others
95% of franchisees rate their local market competitiveness above average, +20% higher than the industry benchmark
"While no business is 100% recession-proof, these franchise businesses have demonstrated that they are highly recession-resistant based on historical performance," said Eric Stites, CEO of Franchise Business Review. "For people seeking to be their own boss, the Top 100 Recession-Proof businesses we identified this year not only have outstanding satisfaction among their owners—one of the most important factors to consider before investing in any franchise opportunity—but they have performed well in good times and bad, and we feel they hold a strong advantage to outperform their competitors in the years ahead."