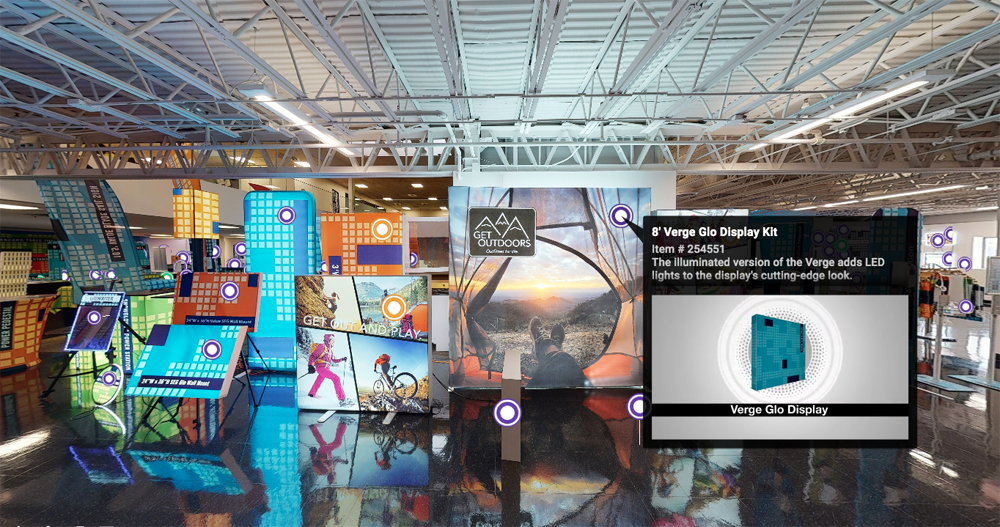 Showdown Displays®, a global leader in portable, lightweight promotional displays and temporary promotional signage and displays, announces the launch of its exclusive, interactive virtual product showroom for 2022.
The Showdown Displays® Virtual Product Showroom (VPS) is an innovative virtual environment that provides an interactive and informative user experience. The showroom re-interprets a widely used web-based platform allowing it to be shared across locations and geographies all while supporting an unlimited number of active users.
"Showdown's Virtual Product Showroom reinforces Showdown's commitment to the success of our distributor partners," commented Kevin Walsh, president of Showdown Displays. "The Showdown Displays VPS enables our showroom to travel to our customer, as well as to our customers' customer overcoming the complications of in-person meetings and events."
This exclusive solution provides a digital platform on which customers can present, educate, demonstrate and inform their teams and their customers of the many use cases and business solutions for signage and displays.
Kent Dunham, vice president of Territory Sales for Showdown Displays, stated, "Showdown Displays has again demonstrated our innovation and industry leadership. This virtual environment transports the Showdown Displays product line anywhere and everywhere, making it easy for our distributor partners to grow their business with signs and displays."
—Press Release