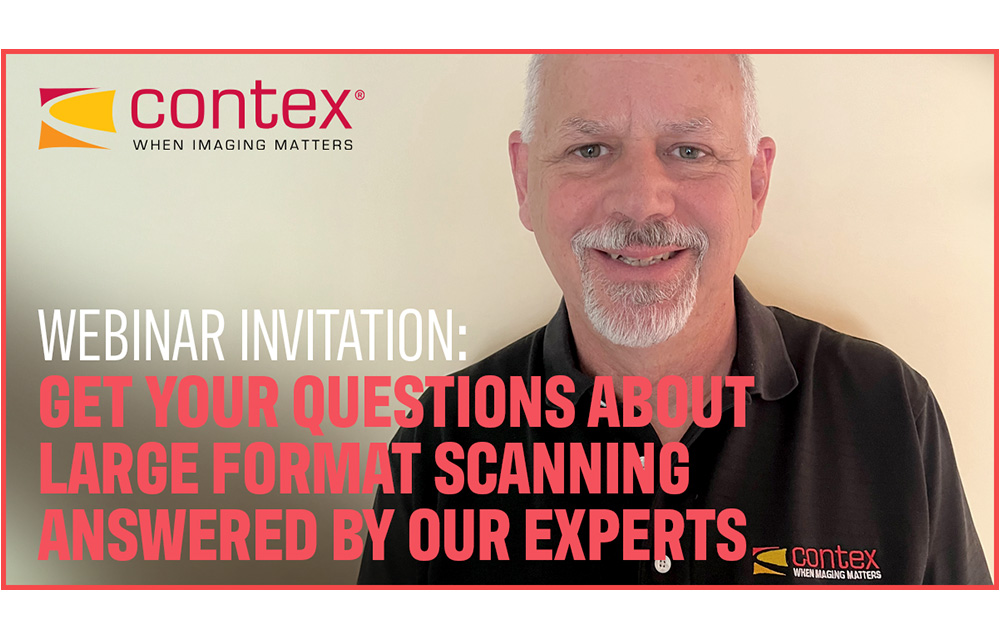 Contex, a leader in large format scanning, has announced the next date for its popular Q&A webinar about large format scanning. The webinar will be held on December 8, 2022, at 11 AM Eastern.
Below are just some of the questions that the Contex scanning experts will answer:
I have irregularly shaped templates for stained glass. When I use auto-size, it cuts off some items. How do I ensure all the curves and projections are scanned correctly?
How can I reduce the file size of large maps and CAD drawings scanned in high resolution?
Is a flatbed or sheetfed scanner better at scanning artwork and photos? I read that a camera scanner would give better results. I want the best quality, but I am also concerned about damaging the original. What do you recommend?
The scanning community is invited to share questions in advance by sending email to [email protected].
—Press Release