Timothy Mitchell, senior director of Print Technology at S-One, has been a key influencer in the digital printing community for thirty years now, and he believes the hot trend concerning this field going into 2023 is direct-to-film printing—but with reservations.
Mitchell understands why DTF technology is popular (it competes well with direct-to-garment and simplifies the process by removing some pre-treatment obstacles), but he warns that major end-to-end manufacturers are not directing this process at the moment.
It is instead being "Frankensteined" by companies out of China and (to a lesser extent) Korea using third-party inks and parts—companies he predicts probably aren't "going to be in business" a year from now. "I'm not going to sell any ink or powder that doesn't have a safety data sheet and an understanding of the risks," says Mitchell.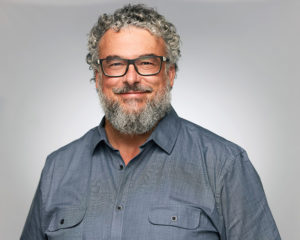 White ink for these printers is another issue. "These inks have issues of habitually clogging," he states, "so you need to use a good circulation system that won't damage your printheads or ink lines, resulting in a major repair bill."
Mitchell currently labels DTF technology as the territory of "bleeding-edge beta testers," which he and his company are not. "But if someone can figure out the details—the inks, the white circulation, reliable printheads, the powder, the process, etc.—then we would be very interested," he says.
Still Mitchell finds DTF a sound idea and something worth looking at in the future. "A lot of those details just have to get worked out and vetted first," he states.
Another area worth taking note is the development of Silicone Edge Graphics in large format jobs. "It's just too appealing and easy to do," says Mitchell.
Mitchell is also keeping a watch on development of dye sublimation technology that hits the deep black and allows users to print directly to backlit and multiple other hard surfaces.
C.J. Forker, vice president of sales at LexJet, feels efficiency will be a big focus in 2023. "Given current inflationary pressures, removing a step in the printing process, making things easier, and increasing throughput are important factors that can lead to improvements in the bottom line," he explains.
"Green" and "sustainability" continue to be hotly discussed in relation to graphics media.
However Mitchell advises PSPs against using "inferior" materials with higher prices just to "save the planet" on their own accord. He mentions the Holy Grail of Sustainability being manufacturers finally providing a green product within a price point that performs as well as the original product being replaced. "Whoever can deliver this is going to be leading the sustainable green path moving forward," says Mitchell.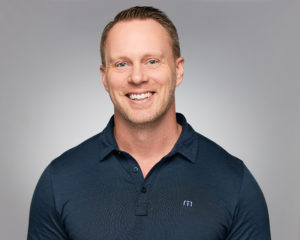 Forker believes sustainability will move more and more throughout the customer base in 2023, as they see eco-friendly solutions being driven through marketing campaigns by major brands. "As larger companies advertise it, that messaging gets in front of the everyday consumer," he remarks. "Then when those consumers need graphics and come their local printer requesting sustainable solutions, you'll see greater overall demand."
Customization and décor will continue to be huge trends—especially wall coverings and customization of living spaces and work environments. Since many corporations are in flux with their real estate, Mitchell suggests focusing on residential clients, especially since home-based businesses appear to be sticking around for the foreseeable future.
For example, Mitchell printed custom privacy screens featuring Japanese imagery and installed them at his home using Ultraflex Block Out double-sided liner mesh and Banner Ups. "Custom backdrops hung up in home offices are replacing virtual backgrounds," he says, "and people want them to look right."
As for new job opportunities, Mitchell says a shift of removing COVID-related directional signage off floors and walls is happening. "If your company is familiar with adhesive sign removal, you should consider this market," he advises, "as businesses further pare back on this type of signage in 2023."
And Forker says that, while supply chain issues during COVID have proven problematic across the board for lots of industry segments, he feels things are in good shape now—mostly.
"Lead times, especially when you get into equipment, can still be challenging, because you have a lot of components and chips in there that haven't quite ironed themselves out," he comments. "But, by and large, things are much better than where they were. You just have to plan accordingly and have great communication with your partners and vendors."
—Jeff Wooten