eProductivity Software (ePS), a global leader in transformational technology purpose-built to empower the packaging and print industries, has revealed final details as it counts down the last days before welcoming customers, partners, sponsors, and industry media to the evolution of the CONNECT user conference and industry event taking place January 23-26, 2023 in Las Vegas.
Under the "Empower, Evolve, Excite" conference theme, ePS CONNECT will serve as a launchpad for a successful and profitable 2023, facilitating collaboration, education, and innovation.
As excitement builds for the flagship event, additional partners have joined the roster, for a total of twenty-four companies and organizations attending the event. The final roster includes HP, Ricoh, Agfa Offset, Canon, EFI, ISCorp, Esko, EFI Fiery, Hybrid Software, OneVision, Picsart, Progress, Loyalty Loop, PlanProphet, Print Speak, Van Data, Flexible Packaging Association, Tag and Labels Manufacturers (TLMI), PRINTING United Alliance, UN Global Impact, Print and Graphics Scholarship Foundation.
The sponsor lineup speaks volumes to unique nature of this event and the robust partnerships cultivated by ePS in the Packaging and Print ecosystem.
ePS CONNECT attendee Brian Hite, principal and co-Founder, Image Options, commented, "I am excited to attend this year's ePS Connect event. Every year I have attended, I return to the office energized by the keynotes, stage presentations, breakout sessions, and conversations had networking with the Connect community of attendees. This event is a 'must go' on my calendar every year!"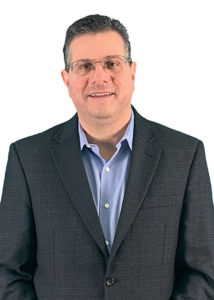 Gabriel (Gaby) Matsliach, CEO of ePS, commented, "The day is almost here, and we are incredibly excited to see our vision for ePS CONNECT become a reality. We know that the incredible educational sessions, keynote addresses, and more will deliver a high amount of value for our users, but it's the connections made, conversations held, and relationships built between ePS customers that truly elevates the benefit of attending CONNECT.
"We expect this to be even more acute this year with a laser focus on the software portfolio, and the unique opportunities for collaboration and integration."
ePS CONNECT 2023 is a four-day event that provides attendees learning tracks curated to deliver maximum value and technology optimization for print and packaging businesses. Guests will have a variety of beneficial, segment specific sessions designed to empower them boost profitability and provide expert guidance on taking products to market efficiently, reaching a broader audience, and boosting reach and revenue.
—Press Release