Many printer workflows are still challenged by scaled-up demands, or the increased speed of digital printers. At booth N1513 at Printing United 2022 in Las Vegas, DALIM SOFTWARE, makers of software solutions for creating, producing, and managing print content, will be showing that printers do not have to gamble with processing speed, with DALIM DRIVE.
DALIM DRIVE: Making a big difference within existing workflows
DALIM DRIVE delivers greater power and speed to any mature workflow system. DALIM SOFTWARE identified the most important workflow tasks that could eliminate the latency and legacy of older user interfaces to deliver greater performance. Because DALIM DRIVE comes from understanding how to process PDF files from preflight, conversions, color, normalizing and scaling, it can load balance to deliver these tasks faster. Printers can scale more massively, quickly.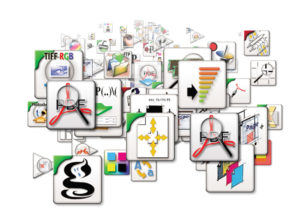 Thus, commercial printers with very challenging data requirements quickly and seamlessly can meet demands from, for example, high-speed digital presses. It connects to existing workflow systems via JDF API connections.
DALIM DRIVE means different things for companies. One user can trap tens of thousands of jobs a day—sometimes with many pages—from their internally developed workflow. A direct mail company used DALIM DRIVE in its existing workflow to preflight and normalize more than two million prepress tasks in a year, saving countless hours of Adobe CC editing. Another print provider can preflight and fix, on average, significantly more personalized PDF files per second.
Building a complete DALIM ES production system with job tracking
Most workflows can automate production, but many lack visibility about where jobs are. Unfortunately, most print providers cannot track job status on the journey from MIS/ERP to the press. DALIM ES is a complete workflow system with a production tracking system that provides job visibility and status—and, for accounting, statistics about how long every job takes. Now a printer can know where its jobs are.
To help with remote work, more jobs, shorter run lengths and faster presses, DALIM ES provides a wide range of tools, combining a world-class production workflow, project management/collaboration, online proofing, and asset management. It can be scaled to handle any number of traditional and digital presses. And, it works seamlessly to pull job metadata into job tickets from virtually any ERP system.
Companies are also relying on robust online collaboration systems. DALIM ES online proofing is capable not only for print, but for rich media like websites and video, banners and quick 3D rendering. Working from a browser-based system, edits made directly on the document can be shared, in real time. The project will not move forward until everyone has signed off. Collected data assures compliance with regulatory agencies.
For those interested in expanding into marketing services, DALIM ES automates repetitive tasks to quickly distribute omni-channel media. DALIM ES even can incorporate a plugin for seamless, remote integration between the DALIM ES certified asset management system, workflow, and the Adobe Creative Suite.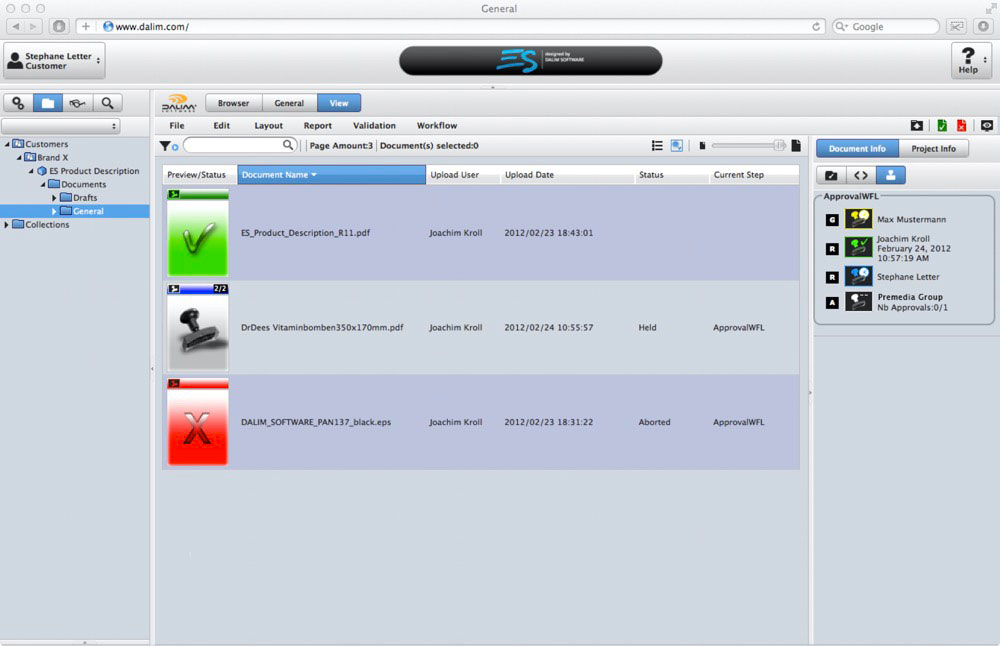 "Many printers do not want to let go of their legacy workflows. But, there is still a way to improve speed. In a world with so many systems, the most efficient software upgrade is to install DALIM DRIVE specialized workflow tasks into an existing workflow, eliminating legacy software inefficiencies," explains Graham Blanks, DALIM SOFTWARE Director of Business Operations, North America. "However, those who would like to upgrade to a complete collaborative workflow system that offers opportunities for expanded marketing services, should look at DALIM ES. Either way, we believe people would benefit greatly from a visit to the DALIM SOFTWARE Printing United booth."