United Franchise Group™ (UFG), the global leader for entrepreneurs, announces that seven of its affiliated brands were included in the list of the top 20 franchises headquartered in South Florida by South Florida Business Journal (SFBJ), which publishes rankings of the largest and most influential players defining South Florida's local economies.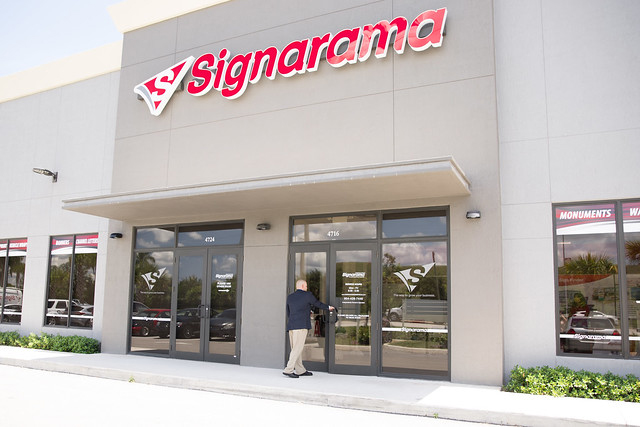 Ray Titus, CEO and Founder of United Franchise Group. "Franchising is a proven model that works and now, post pandemic, many budding entrepreneurs want financial independence — that's one of the reasons why now is such a great time to open a franchise business." The UFG brands that made it onto the list are:
The SFBJ ranking is based on the total number of units companywide. Of note, Transworld Business Advisors®, Venture X® and The Great Greek Mediterranean Grill® moved up in the rankings since last year, Graze Craze® and Network Lead Exchange™ are new to the list. "I'm so proud that seven UFG-affiliated companies earned their place in this top-20 list of brands that meaningfully contribute to the South Florida community, and much credit goes to the head of each of these amazing brands," said
In its 2022 Economic Outlook for Franchising, the International Franchise Association (IFA) predicts a net gain of 17,000 new franchise locations culminating in 792,000 establishments, contributing 3% of the US GDP. They also point out that the growth rate trajectory is likely to be higher than pre-pandemic levels with forecasted output to improve by 4.9% to $826.6 billion this year. Franchises drive 1.8 times higher sales than other comparable businesses, the IFA found.United Franchise Group is renowned for its synergistic ecosystem, formed as a result of its affiliated franchise brands interacting with each other. Franchise owners benefit from the support they give each other that goes beyond the typical franchise business model while the brand also offers infrastructure, marketing, training, technology, consulting, and real estate resources. With offices in the U.S. and internationally, United Franchise Group is committed to growing each brand's domestic and global presence.
The