Stouse, LLC, a leading specialty printer of custom printed decals, magnets, roll labels, and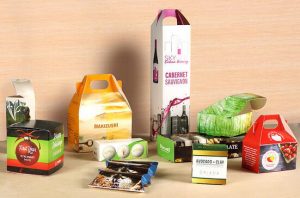 other printed products, announced the official launch of its new paperboard folding cartons line of products. This expansion gives resellers a competitive advantage when ordering highly customized paperboard boxes.
Nikkie Freeman, Stouse CCO, stated, "We listened to our customers and invested in digital equipment and technology to meet their needs." Freeman added, "Our comprehensive line of paperboard folding cartons allows our customers to sell highly customized boxes to serve the rapidly growing market demand for personalization and shorter runs. Look at how popular e-commerce unboxing videos have become over the last year and you'll see how important it is for suppliers to support our resellers in finding innovative, personalized solutions."
Stouse initially introduced the folding cartons line of products to customers at both the ASI Show in Orlando and PPAI Expo in January this year. Resellers were very interested in the high-quality digital printing, low minimums, and quick turnaround time offered.
Folding cartons, or paperboard boxes, provide economical product packaging for retail and consumer goods and business-to-business products. Packaging examples include health and beauty, cosmetics, nutraceutical, food items, automotive parts, technology, apparel, promotional gifts, and household products. Popular markets include point of purchase and retail, healthcare, adult beverages, restaurants, food products, and more.
"This product line extension is a natural fit given our current graphics expertise and manufacturing processes," commented Freeman. "Stouse has built a strong legacy of product and customer service excellence, and the addition of carton solutions will enhance our business and help us continue our strategic growth."
Stouse, LLC continues to invest heavily in digital printing technology, acquiring three new digital presses in 2019 alone. In addition, the company has revamped its entire digital marketing platform and expanded its product offerings throughout the year.