When the Des Moines Art Center in Des Moines, Iowa decided it was time to upgrade its art gallery window coverings from curtains to something more modern, the art center knew it wanted its new window treatments to offer privacy. But the art center also wanted the chosen window treatments to let in natural light to enhance the beauty of its extensive collection of paintings, sculptures, modern art and mixed media. To achieve these objectives, the art center sought the expertise of those at Sinclair Graphics & Installations, also of Des Moines.
For nearly a decade, Sinclair Graphics & Installations has been designing, printing and installing wall, window and vehicle graphics to meet its customers' individual needs. Upon learning about Des Moines Art Center's vision, Sinclair Graphics owner Anthony Sinclair recommended window films. "Window films, when compared to alternative options such as shades or curtains, offer a visually pleasing way to add privacy without blocking out light," he said. "And when you factor in how easy films are to install and maintain, they became the obvious choice for this application."
The art center wanted to use a dry application media, as it had used a wet-apply window film before and thought it was too messy. After considering several types of films, the art center chose Mactac's IMAGin® B-free Frosted Window Film (JX5796MBF), which can be installed via dry application.
Known for its ability to apply quickly and easily while eliminating any graphic wrinkling or bubbling, IMAGin B-free Frosted Window Film is a 3.1-mil translucent, matte-frosted polymeric PVC film. It is coated on one side with a micro-structured, repositionable permanent clear acrylic pressure-sensitive adhesive and is supplied with an 80# polycoated layflat liner.
Although IMAGin B-free Frosted Window Film is intended for printed window graphics, Sinclair opted to install the films without printing. (Note: For best results, Mactac recommends using IMAGin B-free Frosted Window Films for printed window graphics and internally illuminated signs.)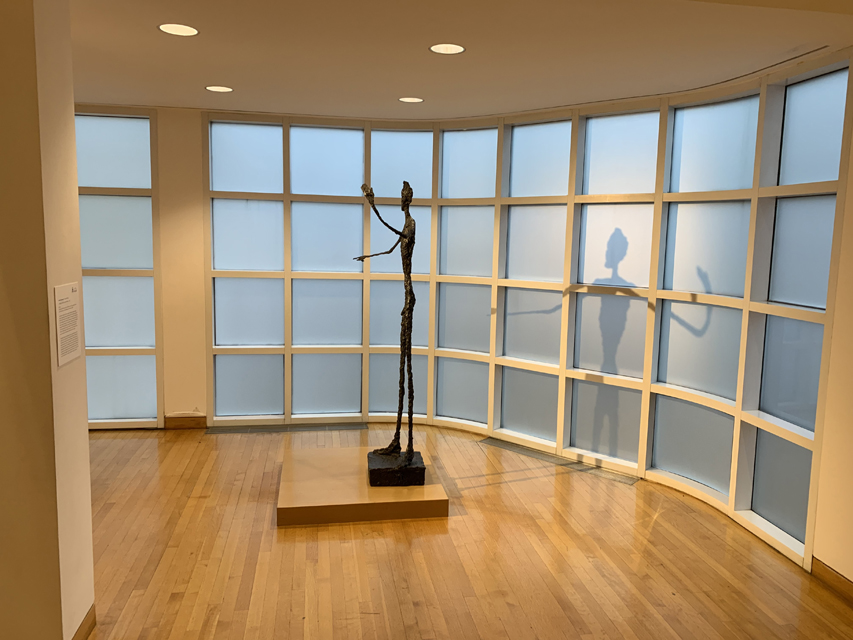 The Des Moines Art Center project took three installers seven hours to complete. Time invested in the project included taking down curtains and removing a tint that had previously been applied to the windows.
"Working with Mactac's B-free Frosted Window Film is easy," Sinclair said. "The film's repositionable adhesive allows installers to push out bubbles that occur during application—creating a smooth finished look."
—Press Release