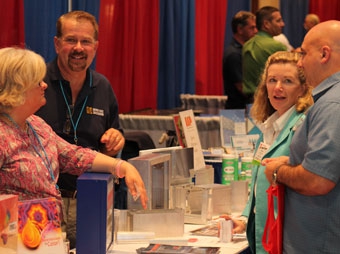 Pattison Sign Group Inc. is the presenting sponsor of the 2017 event. "Pattison Sign Group is an industry leader, and we are so honored to have them sign on as our Presenting Sponsor," said NSSA Show Director, Bill Gavigan. "With them on board, along with many other sponsors to date, this year's expo will be the best one yet."
"Our company's commitment to providing our customers with innovative branding products and services of the highest quality through the experience and creativity of our people fits perfectly with the goals of the Expo," stated Joan Pelletier, Senior National Sales Executive, Emerging Markets, Pattison Sign Group Inc.
The Expo will display 75 exhibits and 120 booths featuring new products, technologies, and techniques highlighting the ever-changing sign industry. Nearly 1,000 professionals from the custom, commercial, architectural, and digital sign industry are expected to attend this year's two-day Expo in the Capital City.
In addition to Pattison Sign Group Inc., the Expo has confirmed Steel Art Company, Altec Industries, Watchfire Signs, Sign Fab, Principal LED, and Sign Builder Illustrated as Platinum Sponsors of the 2017 NSSA Sign Expo.
Walk-up registrations are welcome. Limited space still available in Expo Seminars.