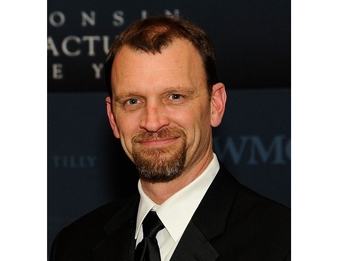 The United States Sign Council (USSC) has announced the new officers elected to its Board of Directors. The officers, along with the rest of the board, provide direction and oversight for the industry's largest trade association. Members of the board serve a two-year term.
According to Adam Brown, president of USSC, "The USSC board members are dedicated sign professionals with a passion for making the sign design and manufacturing community the best it can be. I am very excited about the opportunities and challenges that lie ahead. Our vision is to engage, educate and expand our membership. This is how we deliver the value this association brings its member companies; they are the heart and soul of sign making."
Governed by a Board of Directors representative of the sign industry, USSC maintains its permanent executive offices in Bristol, Pennsylvania. In fulfilling its educational mandate, USSC conducts seminars and training workshops through its program of continuing education seminars, trade shows, and exhibits of new sign technology, publishes technical and professional manuals, and provides members and nonmembers alike with current information concerning industry trends, products and practices.
Additionally USSC is an active participant in issues involving sign legislation, zoning, and land-use planning.
2017/2018 Executive Council Officers Adam Brown – President – Sign Effectz, Inc., Milwaukee, Wisconsin; Wendy Kern – Vice President – Bartush Signs, Orwigsburg, Pennsylvania; Max Aronow – Treasurer – SMI Sign Systems, Inc., Frederick, Maryland; and Earl Charles – Immediate Past President – Branded Solutions, Inc., Helena, Montana.
The United States Sign Council is an association of sign professionals dedicated to providing research and education to all who are involved in the sign industry. Membership is open to any person or firm concerned with the advancement of the sign industry, particularly as such advancement impacts professional growth, positive public perception, and on-going educational and training programs.
Contact the USSC at 215/785-1922 or visit www.ussc.org.