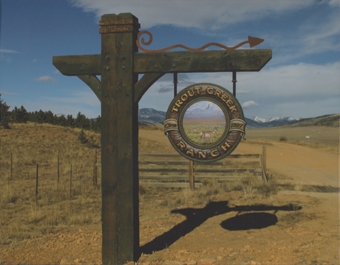 The judging is in, and once again, the 2014 USSC Sign Design Competition demonstrates that the members of the United States Sign Council (USSC) are highly creative designers—coming up with some of the most innovative ideas in sign design throughout the country.
The thirteen First Place winners are featured in the organization's 2015 USSC Sign Design Calendar, which was mailed to all USSC members (and available at the USSC Sign World International event being held October 9-11 in Atlantic City, New Jersey).
The USSC Sign Design Contest is one that judges real signs—signs that have been ordered by a customer and built to specification and signs that are being viewed by the general public day after day.
Judges this year were Ron Maletich from Effective Sign Works in Burlington, New Jersey, and Richard Crawford of Mercer Sign Consultants in Doylestown, Pennsylvania.
This year's "Best in Show" was awarded to Roger Cox and Bonnie Norling, designers at House of Signs in Frisco, California, for Trout Creek Ranch (who also claimed First Place for the "Sign Systems" category).
Other First Place winners included:
"Banners, Murals, or Supergraphics"
DeNyse Companies of Douglasville, Georgia (company and location)
Richard Swartz (designer)
Plainview Apartments (project)
"Building Sign, External or Non-Illuminated"
House of Signs of Frisco, California (company and location)
Roger Cox and Periandros Damoulis (designers)
Rocky Mountain Coffee Roasters (project)
"Building Sign, Internal Illumination"
Barlo Signs of Hudson, New Hampshire (company and location)
Matt Oddy (designer)
Teresa's Prime (project)
"Carved/Dimensional, Affixed to a Building"
House of Signs (company)
Bruce Holisky (designer)
Potter's Fire (project)
"Carved/Dimensional, Monument or Freestanding"
House of Signs (company)
Roger Cox and Periandros Damoulis (designers)
Munn Architecture (project)
"Electronic Message Center Sign"
Strickler Signs of New Oxford, Pennsylvania (company and location)
Ray Wissman (designer)
Bay City Restaurant (project)
"Freestanding Sign, External or Non-illuminated"
House of Signs (company)
Roger Cox (designer)
Wilderness Sports (project)
"Freestanding Sign, Internal Illumination"
Green Sign Co., of Greensburg, Indiana (company and location)
Shawn Green (designer)
Family Dental Care (project)
"Monument Sign, External or Non-illuminated"
Gable Signs & Graphics, Inc., of Baltimore, Maryland (company and location)
Curtis Arbaugh & Scott Russell (designers)
Church on the Rock (project)
"Monument Sign, Internal Illumination"
Danthonia Designs of Inverell, New South Wales, Australia (company and location)
Nancy Kaiser (designer)
Grace Lutheran Church-Rothwell Campus (project)
"Multimedia"
Danthonia Designs (company)
Geordie McKernan (designer)
Shalom College (project)
"Vehicles"
Green Sign Co. (company)
Robert Brancamp (designer)
Enneking Pressure Wash (project)
{2j_imageviewer 76}