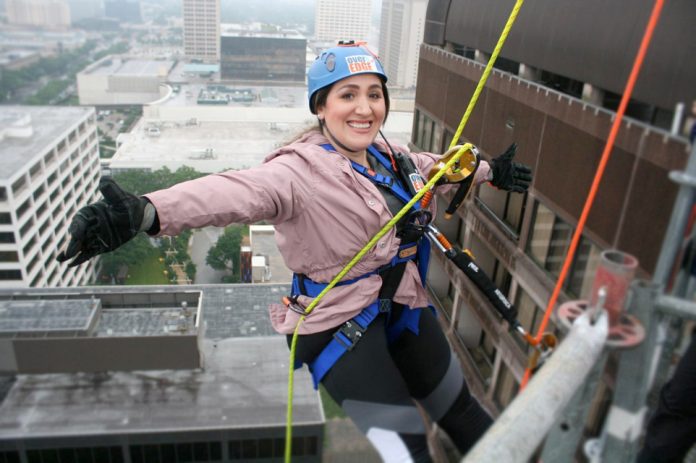 Like many, Brenda Velázquez fell in love with the sign industry thanks to a family connection. Her husband and mother-in-law were both neon fabricators and worked for years for a number of sign companies. In 2001, together with Velázquez, the trio founded commercial sign business Future Sign Company in Houston, Texas.
Although Velázquez never learned the art of neon bending, she did master all other aspects of the sign trade, including the ability to understand all types of construction codes, assist in production and installation ideas, and be an asset to many businesses and exclusive partners in unique projects throughout the years. Her degree in business has also helped in her multi-faceted role as founder & CEO, where she handles everything from sales to client relations to team building.
Velázquez has also kept family front and center as she juggled school, raising a family with husband Luis, and trying to grow in the sign industry. She also spent ten years being the primary caretaker and manager to many nurses for her mother-in-law, Elvia's, long-term care in their home. "Elvia had that humbling hard work ethic vibe that she watered me with," says Velázquez. "Now, her granddaughter is looking up to me with the same eager eyes to learn."

Over the years, Velázquez has also mentored many women in Houston and taught them the value of "branding" themselves, being known in their city first, and always giving back.
We spoke with Velázquez about her challenges and triumphs as a business leader, as well as the ways in which she aims to inspire other women in this industry.
How did Future Sign fare during the pandemic?
The week of the shutdown we all stayed home and quickly became bored. As soon as it was confirmed that we were essential, we took off like stallions and like many adapted to change. We were blessed to have stayed consistent with work.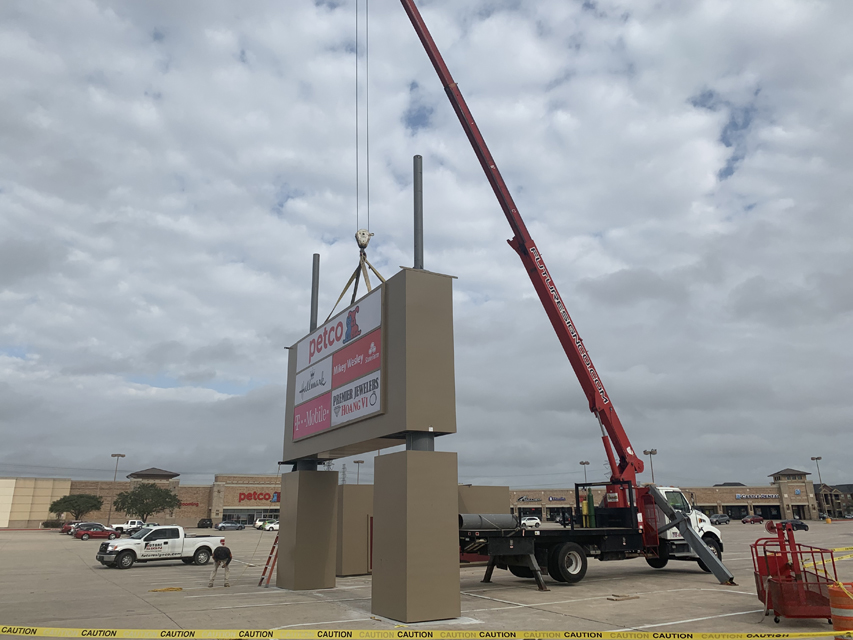 You've served as company president for twenty years. What have you learned in that time?
I'm still learning and will be a lifelong student. I think we all are.
Four major lessons I've learned have been the following: First, I've learned that there is no such thing as balance with work and family time. You are either focused on one or the other but always knowing you are working for something bigger than yourself.
As a mother of four, I had to teach myself to push hard with my team while helping my children understand what work ethic and capitalism is all about. However, I also learned to turn the phone off when I'm with my family and only focus on them when I'm not working.
Second I've learned how to speak up more when being creative for the sign industry. I truly love to advocate for us.
Third, I've learned that teaching and inspiring other women is something very rewarding to me.
Fourth and lastly, I've learned to expand my critical thinking ability under pressure.
What are some of the challenges of running a company?
I would say capital at the beginning of a startup, resiliency in the middle of growing pains, and shortage in craftsmanship for the sign industry once you grow.
In your LinkedIn profile, you mention The 4 Business Rs: Reliable, Responsive, Resourceful, and Respectful. Can you talk a little bit more about this philosophy?
You must master The 4 Business Rs, hands down, no matter what type of business you run or own.
Reliable = If you can't be reliable and complete a project, learn to say no and focus on what you and your team can handle.
Responsive = If you don't respond to clients, they will find someone else. Always respond to any type of communication.
Resourceful = If you want to be different, you better be resourceful and creative in every project. Customer Service goes a long way though—it's your best free resource if you are starting off.
Respectful = Respect your team, others in your industry, and clients.
At the end of the day, there is plenty of work for all of us, and we all learn from each other. The 4 Business Rs helps us stay humble.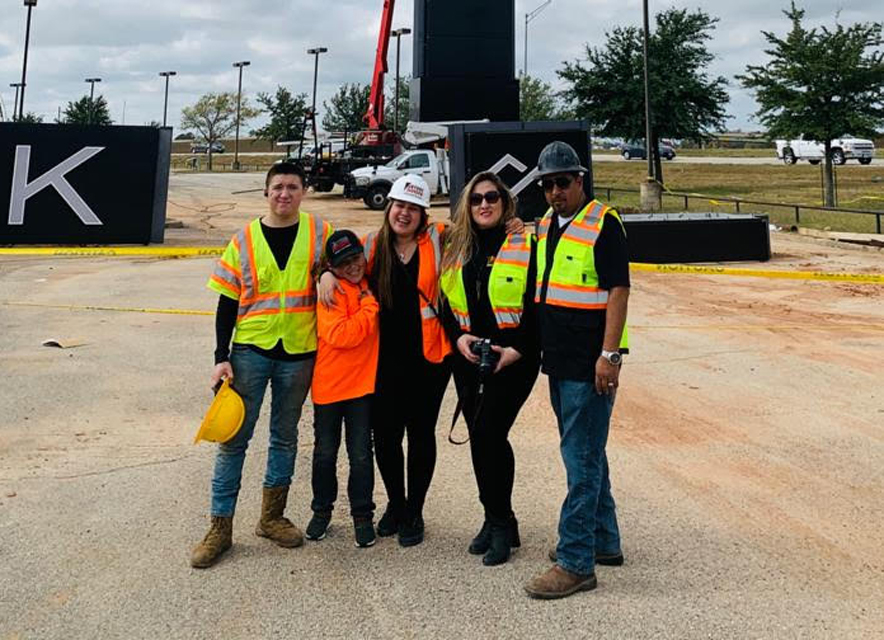 Any advice for other women in the sign industry?
Find your "why" and don't depend on motivation. Be disciplined.
Be fierce, be creative, and always use your voice to give your team ideas or to take your company to the next level. Make sure those ideas are voiced to the right people. Don't allow anyone to take your shine or hard work away.
Also try to go to the field and be a part of the production and installation process. This is where you will fall in love with the sign industry more and more. Watching those drawings come to life is such a joy.
If you feel burnt out, take a break, but don't you dare give up! Keep pushing! Remember why you started and learn to reflect and not get offended easily. You have to have thick skin to work with us sign people.
Lastly, my advice goes to all the teenage girls like my sixteen-year-old daughter, Angelina.
Find a mentor and shadow them, take notes, and try something new this summer within the sign industry that will inspire you.
—Ashley Bray