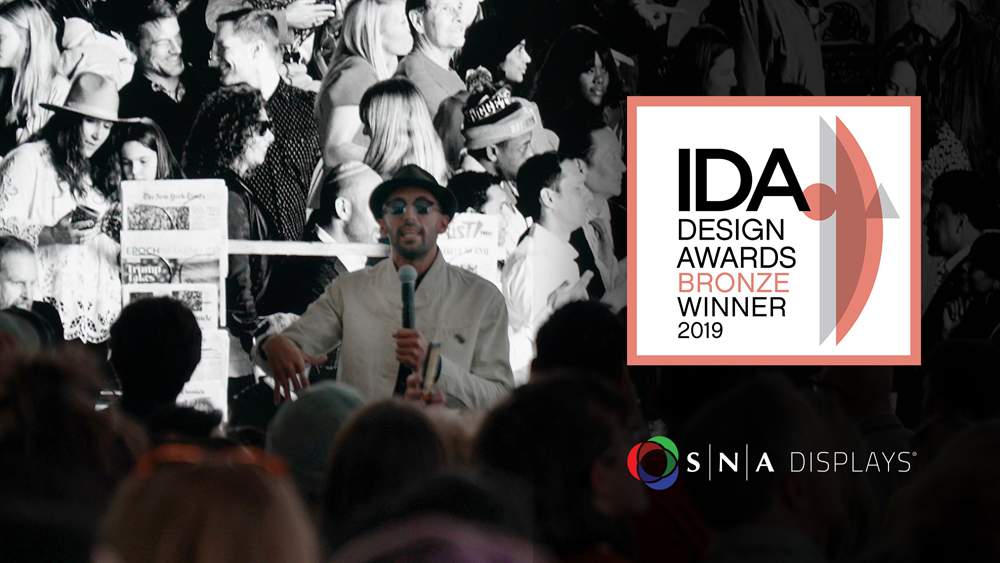 In May of 2019, a massive LED video display called The Chronicles of San Francisco was unveiled as part of a one-of-a-kind digital art installation at the San Francisco Museum of Modern Art (SFMOMA). During the week of January 26-31, 2020, the art exhibit, featuring a 107-foot-long LED screen manufactured by SNA Displays, earned an international bronze award in the museum/exhibits subcategory for interior design.
Since 2007, the International Design Awards (IDA) has been recognizing design visionaries in five general categories: architecture, interior design, graphic design, fashion design, and product design.
The Chronicles of San Francisco is a unique art piece by internationally recognized artist JR. For the exhibit, which is meant to celebrate San Francisco's extraordinary and diverse people, JR set up a mobile studio in more than 20 locations where he filmed, photographed, and interviewed more than 1,200 people from across San Francisco's multifaceted communities.
The result is a beautiful combination of people from various walks of life, presented in black and white on one of the highest-resolution video displays in the United States. The video screen, which contains more than 26 million pixels, stands more than sixteen feet tall and curves around the exhibit space, immersing visitors into the artwork.
Sensory Interactive provided design, technical specification, procurement, and project management for the oversized project. Because of the complexity of executing an installation with such demanding technical requirements and a large, international team, Sensory Interactive got involved in the process early. The company's architects, motion-graphic designers, and 3D artists worked with the JR team to ensure that every aspect of the display supported the goals for the exhibit.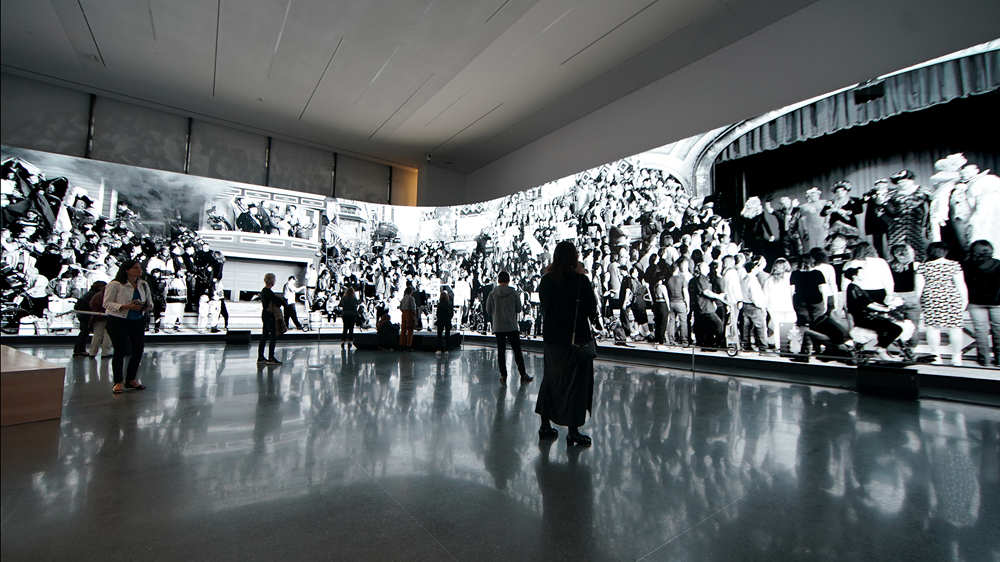 "We believe that the artwork and the people whose stories it tells are what is really important," said Mark Petterson, associate director at Sensory Interactive, "and that the technology should fade into the background. Our goal was to help JR find and implement the hardware and software that would create the best experience for people viewing the piece."
The award-winning The Chronicles of San Francisco art exhibit is still featured at SFMOMA's Roberts Family Gallery and is accessible to the public at no cost.
For more information about the companies involved, visit www.snadisplays.com and www.sensoryinteractive.net.
—Press Release