A new series of high-brightness indoor DVLED displays just introduced by LG Business Solutions USA is designed to face outward through windows, making them ideal for retail, transportation, education and even corporate environments. With maximum brightness of 3,500 nits, the new LG LWBC Window Facing series is visible in direct sunlight and provides one of LG's most affordable high-brightness DVLED solutions.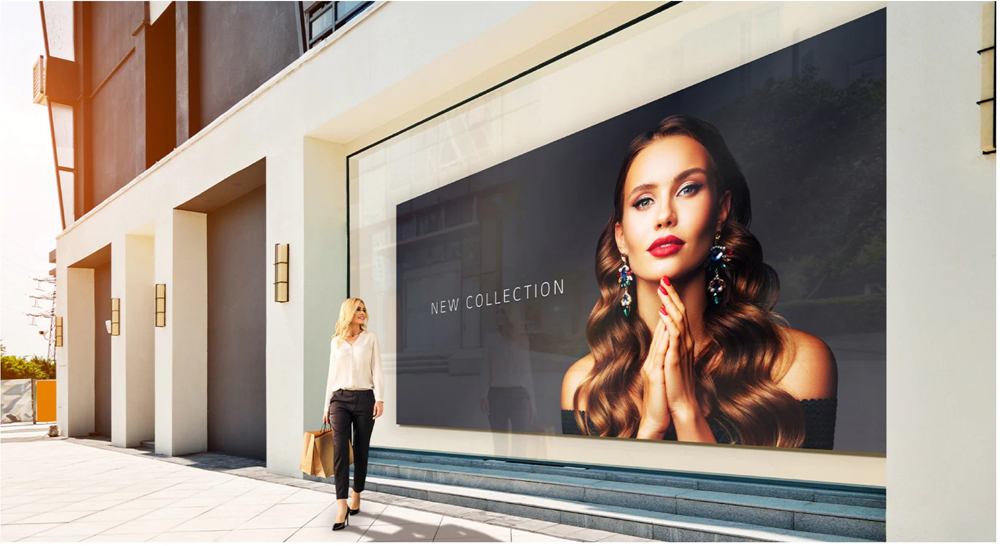 Dan Smith, LG Business Solutions USA's vice president in charge of DVLED displays, said the new LG LWBC Window Facing line features simplified installation, front and rear serviceability and multiple pixel pitch options to provide the flexibility needed for integrators and affordable, reliable performance for end users.
"Our new Window Facing series allows integrators to design videowalls that mount inside exterior windows facing direct sunlight," he explained. "Available in 2.6mm, 2.9mm and 3.9mm pixel pitches, any retail store, restaurant or other exterior-facing business can deliver vibrant, eye-catching imagery and messages to the public in sizes to fill virtually any window."
In addition to its daylight-defying brightness, the LG LWBC series features an innovative design that is serviceable from both the front and the rear and uses a quick latch system to enable proper cabinet alignment while requiring no tools to connect cabinets. For clients and locations demanding a screen with a 90-degree turn, such as a corner window, LG also offers a corner configuration that delivers a virtually seamless display corner.
This series of displays can utilize a high-performance LG controller* with webOS™ to provide compatibility with business-focused LG software solutions, including the SuperSign™ content management system, LED Assistant™ and ConnectedCare™* monitoring.
"This series of displays opens bold new opportunities for business owners to turn their existing window space into dynamic digital canvasses that demand attention and provide amazing visibility in virtually any conditions," Smith added.
Benefits over non-DVLED displays include longer life expectancy, a 160-degree viewing angle and a contrast ratio of up to 5000:1. Each model is also compatible with HDR10 and HDR10 Pro content.
*Sold separately