A new report on the Digital Signage Market that covers global opportunity analysis and industry forecasts from 2021 to 2026 was published on Valuates Reports in the Business Services Category.
The report is segmented by type (40 – 50 inch, 50 – 60 inch, Under 40 inch, Larger than 60 inch), and application (Retail, Healthcare, Hospitality, Transportation, Others).
According to the report, the global digital signage market size is projected to reach USD 14220 Million by 2026, from USD 9604.5 Million in 2019, at a CAGR of 5.7% during the forecast period 2021-2026.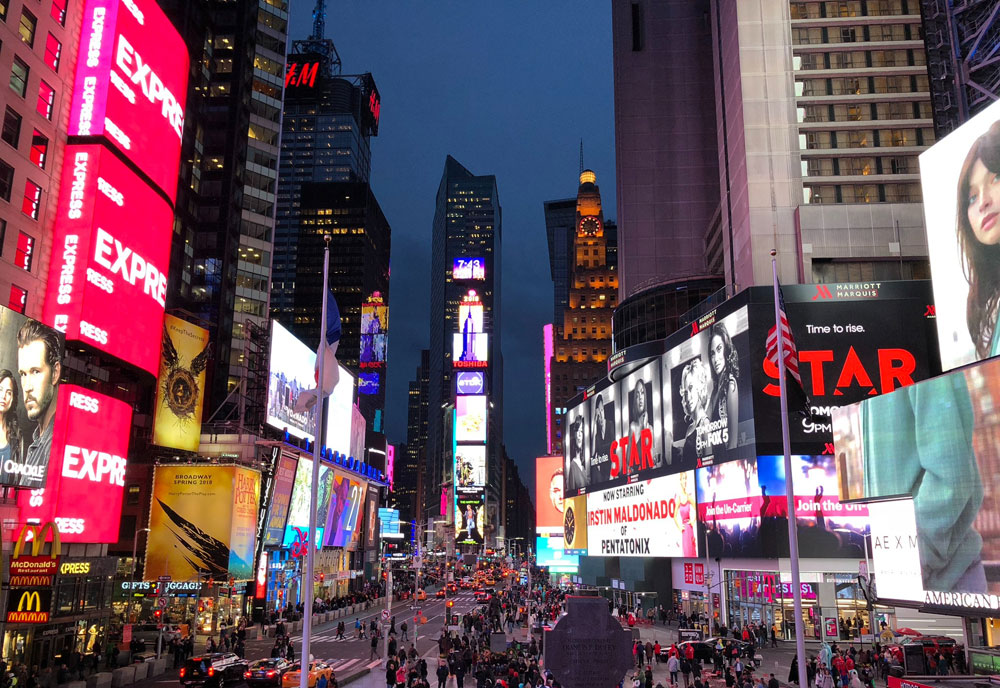 Major factors driving the growth of the digital signage market
As digital signage is more engaging, interactive, and eye-catching than static signage, there's an increased demand for digital signage in the public and commercial sectors.
The incorporation of self-service features in digital signage is expected to increase market growth. Self-service digital signage is being widely adopted in retail, hospitality, and healthcare outlets, as they can ensure lower wait times for your customers.
The versatility offered by digital signage is expected to increase its adoption. Shops, hotels, and restaurants can change their offers, deals, and prices as often as they like, while offices can keep their receptions up to date with events happening that day.
Trends influencing the growth of digital signage market size
The increasing adoption of digital signage for commercial applications is expected to drive the growth of the digital signage market. Digital signage is one of the most adaptable kinds of advertising, with a near-certainty that the message will be viewed by the intended demographic. Merchants can leverage the same digital interface to influence client behavior by generating eye-catching displays and highlighting brands or services, resulting in increased sales and profit margins.
Dynamic and easy-to-update features offered by digital signage is also expected to drive the growth of the digital signage market. Digital signage is simple to control and modify, allowing it to be integrated into nearly any environment. Companies can keep their graphics and change the signage as often as they like, depending on the arrangement and service they had chosen. This is particularly beneficial around the holidays, promoting doorbusters and flash specials during specific hours.
Another feature that is expected to drive the growth of digital signage is its cost-efficient nature. By reducing the cost of traditional campaigns using digital messaging, firms can save money on printing, distribution, and waste materials that will be destroyed once the promotion has concluded.
Furthermore, the increasing adoption of interactive digital signage is expected to fuel the digital signage market. People can use self-service kiosks to find information on their own and navigate to what's most essential to them. Touchscreens also enable you to provide a wide range of alternatives on a single screen, such as interactive wayfinding, directories, and menu boards, to mention a few examples. Additionally, interactive screens free up your employees to provide more personalized service.
Digital signage market share analysis

Based on application, the retail segment is expected to be the most lucrative during the forecast period. The most common industry that uses digitized advertisements to market and promotes products and services is retail. As a result of deploying digital signage technology, printing costs will be reduced and operational efficiency would be improved.
Based on region, Asia Pacific is expected to be the most lucrative during the forecast period. The overall cost of implementing and installing digital signage systems in APAC is much lower due to low labor expenses in the region. As a result, APAC has emerged as one of the major prospective markets for digital signage.
Major Players in the Digital Signage Market
Samsung Electronics
Philips
Toshiba
Daktronics
Sony
Panasonic
NEC Display
Sharp
Planar Systems (Leyard)
Mitsubishi
Chimei Innolux (CMI)
Advantech
Goodview (CVTE)
Cisco Systems Inc
Marvel Digital
More Reports
Valuates also offers a recent report on the U.S. digital signage market, which was valued at USD 2.57 Billion in 2019, and is projected to reach USD 3.59 Billion by 2027, growing at a CAGR of 4.3% from 2020 to 2027.
The digital signage market is driven by factors such as lower display costs and increased consumer experience. Furthermore, the market's expansion is aided by the rise of government entities as well as a rapidly expanding educational sector.
Increased opportunities are envisioned as a result of technological advancements such as near field communication. The introduction of touch screen technology is likely to bring up new possibilities.