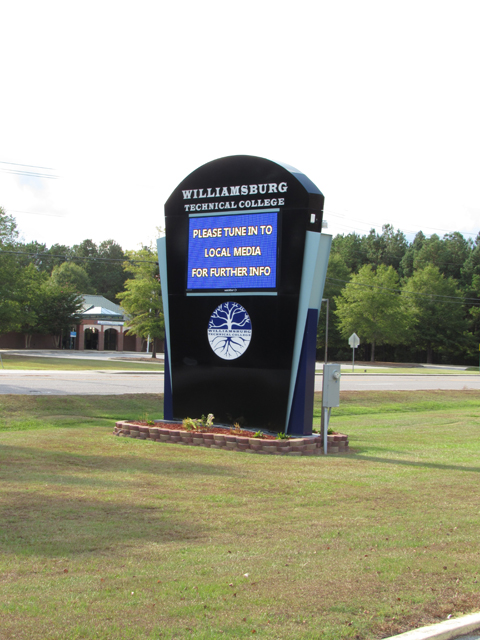 Digital signs are a vital resource for the benefit of their communities, and local businesses often run safety-related messages in the face of natural threats such as a hurricane. These messages keep local residents informed when they may not have reliable access to traditional media while on the road.
So the question is: How to prepare your sign before the hurricane?
Watchfire Signs offers answers to three key questions.
#1. Should I turn off the power?
After weighing the risks of leaving the sign on versus powering it off, Watchfire believes the best solution is to leave the sign powered ON during the storm. When the internal electronic components are powered up, enough heat will be generated to prevent condensation from forming inside the cabinet, providing that power is not disrupted for an extended period of time. Leaving the sign powered on also means that important public safety announcements can be sent to the sign remotely as long as there is power and Internet access at the site.
#2. What about a power surge?
To address the risk of surge damage from lightning or power line crosses during the storm, multiple surge suppressors in your display should prevent most damage that results from problems with downed power lines.
#3. Should I cover my sign?
While your instincts may be to cover the face of your LED sign to prevent damage to the LEDs or louvers, this is not recommended. Covering the face can inhibit ventilation.