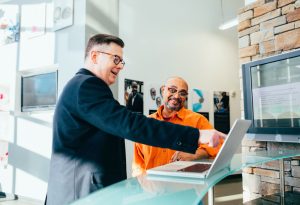 The digital signage market was valued at $21.49 billion in 2020, and it is only expected to grow through 2028. As costs come down and more clients demand digital signage, the opportunities continue to increase.
Is your shop ready to meet the growing demand?
This special report—the first in a series of quarterly reports on digital signage as part of our Dynamic Digital platform—aims to teach sign shops everything they need to know about selling digital signage.
The report includes guides and articles on the following topics:
Why sign shops should sell digital signage
Reasons why your shop is ready to sell digital
How to sell digital signs
Three major upsell opportunities in the market
Case study of a sign company successfully selling digital signs
And more!
Download the report today to start your sign shop on the path to selling this lucrative signage type!