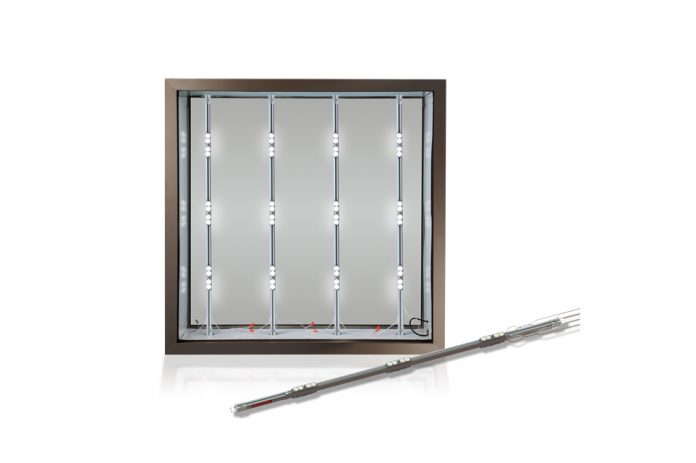 SloanLED, leaders in light technology for over sixty years, announces the launch of SloanLED PrismBEAM24, a significant upgrade to its pre-assembled stick-based LED lighting solution for illuminating new and retrofit sign cabinet applications.
The entire PrismBEAM24 range features a one-piece construction with no on-site assembly required and is available in all standard lamp sizes, single and double-sided, for fast, easy installation using existing sockets.
PrismBEAM24 leverages the power and efficacy of SloanLED's premium 24V channel letter modules to deliver improved optics and four points of light per module for optimum uniform illumination at 5 to 8 inches (127 to 203 mm) and a maximum of 16 inches (406 mm) from the face.
PrismBEAM24 is available in 6500 K and benefits from a revised extrusion for significantly increased rigidity and less product flex, incredible efficacy at 165 lumens per watt, up to 100 percent more lamps per power supply, and an industry-leading 10-year parts and labor assistance warranty.
PrismBEAM24 also features Constant Current Technology, which eliminates the line loss and voltage drop issues and the need for expensive heavy gauge hook-up wire and connectors often required with competing products.
"We've rebuilt PrismBEAM24 from the ground up with sign makers in mind," explained Barry Blythe, director of Sign Product Solutions at SloanLED. "We're proud to say PrismBEAM24 is a quantum leap in quality, efficacy, and ease of use compared to any other stick-based sign cabinet lighting solution on the market today."
—Press Release