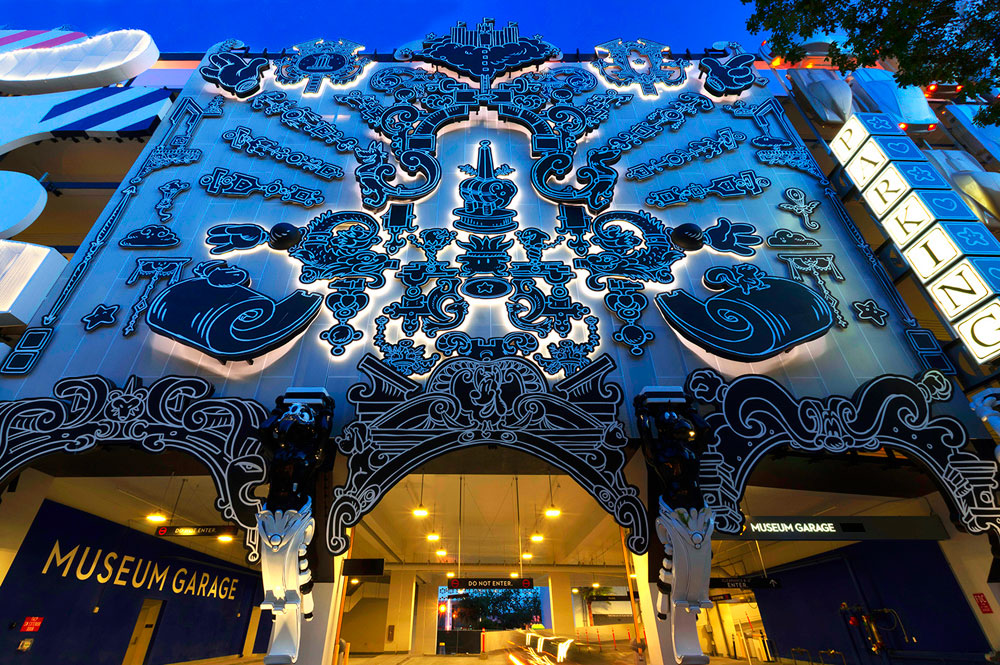 Typically parking garages aren't eye-catching or the most interesting features in a landscape, but the Museum Garage is not your typical parking garage. Craig Robins, the CEO of Dacra Development, set out to build a parking garage that would be the most interesting structure in Miami. It was to be located in the Design District, a part of the city dedicated to architecture, art, and innovation.
Five architectural and design firms were hired for the project, each designing a different segment of the of the facility's exterior. Speirs + Major was retained as the lighting designer.
Inspiration for the design of the garage was drawn from the surrealist parlor game, Exquisite Corpse. Cadavre Exquis, as the game is known in French, involved a collection of images assembled by various artists with no regard or knowledge of what the other artists have drawn, producing one image whose components don't necessarily match but which flow together as one playful composition. Each firm was assigned an area and depth to build out, and they were given free reign to create fully individual designs.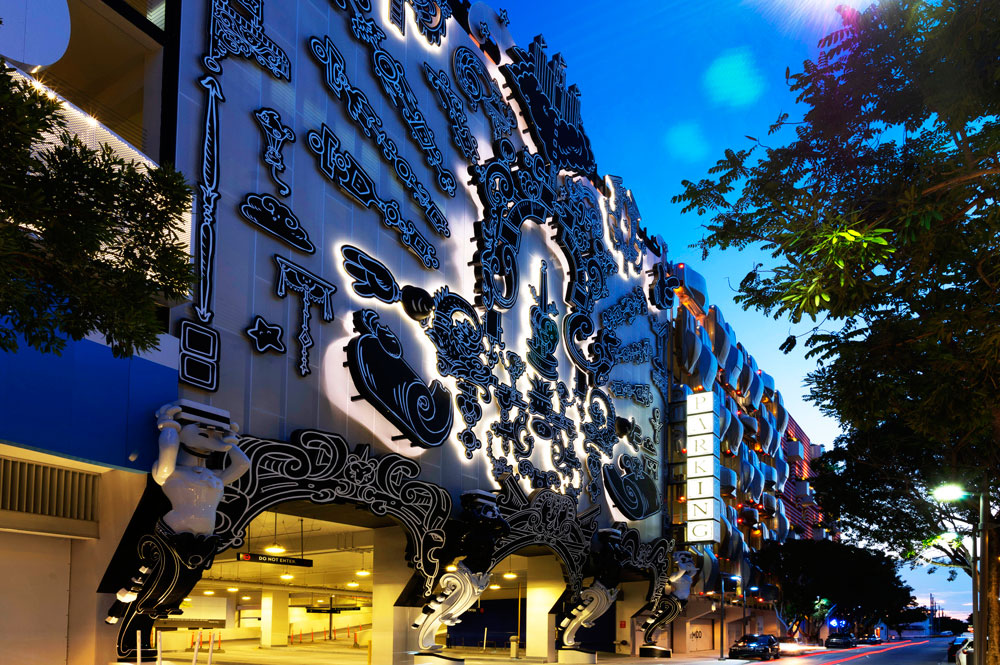 The result is an extremely modern and unique mashup of colors and styles that is like an architectural version of the Exquisite Corpse and anything but the average parking garage. In fact, it is a very successful, award-winning project.
Spiers + Major won an Architizer A+ Award for their lighting creation, which used Plexineon White 2X 3500K accent lighting mounted to the back of engraved pictures on the parking garage.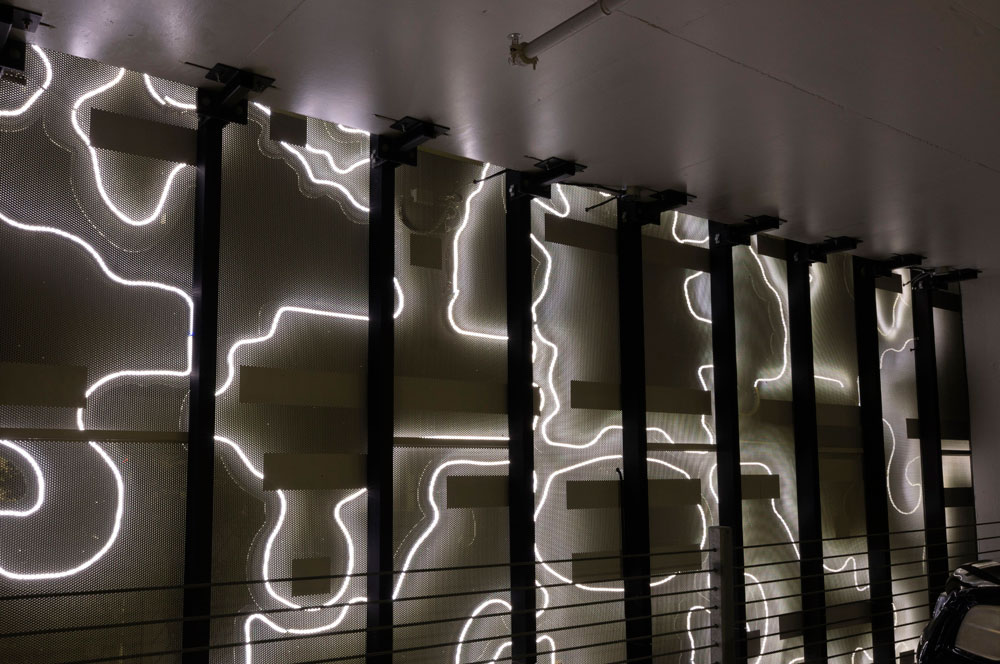 The lighting draws attention to the laser-cut engravings that were inspired by Japanese anime and designed by French artist Nicholas Buffe. The designer did not want a reflection of pixelated lights and, having used Plexineon before, knew Plexineon would emit the pleasing, uniform distribution of light that was desired.
Photos: iLight Technology