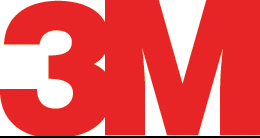 3M
has added automatic face and text detection to its
Visual Attention Service
, a web-based scanning tool that
digitally evaluates the impact
of creative and graphic designs.
With this latest enhancement, users simply upload images to 3M's Web portal and within seconds, the Visual Attention Service (VAS) tool analyzes and reveals the results. The suite of enhancements for the 3M tool also include a mobile application for the Apple iPhone, a plug-in for Adobe Photoshop, an ability to test key areas within a creative design, and new pricing options.
The new Adobe Photoshop Plug-In enables users to run an analysis inside of Photoshop CS5 in order to evaluate a design during the creative process. The mobile application further simplifies workflow and enhances accessibility to the VAS tool by allowing users to upload images and conduct a test using their iPhone.
Graphic designers and marketing professionals use 3M VAS to indicate which design elements the human eye will react to in the first three to five seconds, providing the accurate, fact-based scientific feedback needed to speed up the revision and approval processes. Launched in May of this year, the online tool is based on the company's expertise in vision science and analyzes all the visual elements within an image, such as color, faces, shape, contrast and text, to accurately predict if a design's visual hierarchy is strong enough to attract a viewer's attention.
"With thirty years of vision science experience, 3M has a legacy and proven track record for innovation—bringing cutting-edge technology into easy-to-use product, software, and hardware innovations," said Terry Collier, marketing manager, 3M Digital Out of Home Department. "This scanning tool empowers designers to leverage their creative expertise and then justify their design to decision-makers by revealing why the layout will make the strongest impact."
Web sites, photos, creative content, packaging concepts, advertisements, and all manner of creative media can be evaluated in different scenes or contexts. The results include a heat map and region map. The heat map highlights areas likely to receive attention within the first three to five seconds. The region map outlines these areas and reveals a score of the predicted probability that a person will look at the area along with diagnostics to show why the region is likely to get attention. As part of the new suite of enhancements to 3M's service, users can now receive a separate score for key areas of interest.
3M's service is globally available through the Microsoft ® Windows Azure™ platform and features numerous new pricing options, including day, week and month passes. For a free trial of VAS, visit www.3M.com/vas.
Need proof that a creative or graphic design meets your objectives? Watch this video on the 3M Visual Attention Service http://bit.ly/9XkFct.
For more information, visit http://www.3M.com.