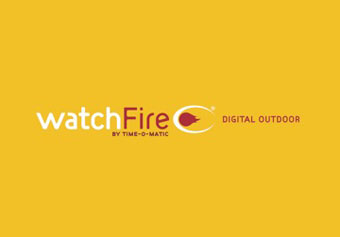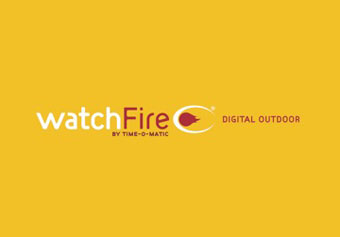 Burkett Media, a rapidly growing independent billboard company in Austin, Texas, selected
Watchfire Digital Outdoor
to manufacture its third digital billboard. The E-16mm, 10-foot-by-36-foot billboard is located on Clear Creek Road across the street from the regional Metroplex Hospital. The new billboard was completely leased prior to installation.
This Watchfire digital billboard is located on the back face of a Watchfire billboard installed by Burkett in June of 2010.
Killeen is considered the fastest growing community in Texas. It has a robust economy due to the Ft. Hood military installation and a rapidly expanding medical community. Population in the market grew by more than 60 percent since 2000 and now stands at 140,021.
"Demand for our digital billboard is exceptional," said Beau Burkett, president of Burkett Media. "Several existing clients have committed to long-term, multi-year contracts to guarantee industry exclusivity on all three digital billboards operated by Burkett Media in the Killeen, Texas market. These extended commitments demonstrate how satisfied advertisers are with the performance, clarity, and consistency of the Watchfire digital billboards."
Burkett selected Watchfire for all his digital billboards because the company provides a combination of quality manufacturing and superior customer service.
"With a digital billboard, you can't afford for the board to be down, so quality manufacturing and uptime are important, and so is customer service," said Burkett. "Watchfire's customer service has been flawless. With their remote diagnostics, Watchfire knows about a problem before I do, and they are ready to fix it. Response time and customer service is better than with a big company."
The Killeen community also loves the digital billboard. "People are impressed with how good it looks. This is a booming market and the citizens are excited to have several LED boards in their market. The billboards make Killeen look like a cutting-edge leader."
With its True-16mm, True-19mm, and new E-16mm, Watchfire has an entire line of digital billboard products to suit almost any need. All Watchfire Digital Outdoor billboards produce 1.15 quintillion colors and utilize state-of-the-art, whole sign color calibration. Watchfire is the only manufacturer that fully encapsulates its LED module in a thick bed of silicone gel, enabling the modules to operate reliably even in the harshest conditions. Durability is further enhanced by Watchfire's streamlined engineering, which focuses on driving down the number of parts and connections, which improves projected reliability. All Watchfire boards feature lightweight, extruded aluminum cabinetry that complies with IBC 2006 standards and allows for low-cost, fast installation and streamlined maintenance.