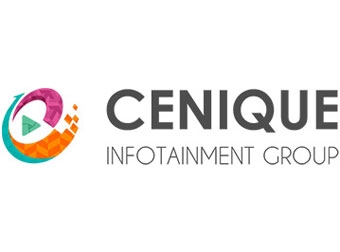 Cenique has released its Android Device Management System (CDMS) to enable remote access and control of Cenique Android Media Players at any location via a standard Web browser. The application, typically used in digital signage application, provides the ability to remotely manage and troubleshoot any player, including viewing detailed statuses, connectivity history, and even retrieve screenshots of what is currently being displayed.
The CDMS enables users to remotely determine if a Cenique Media Player is online, allowing users to reboot the device, as well as organize and search for device-based tags. It also gives users the functionality to install, move to/from System App status, delete, or restart an application on the media player.
"We are excited to offer this new capability to our Wondersign and Rise Vision customers and to other CMS companies with Android solutions" said Cenique President Ron Levac. "CDMS is a critical tool for network operators
and resellers, providing key functionality to keep digital sign networks up and running 24/7/365 and provide routine device maintenance."
The solution provides users with management and organizational tools for three tiers of access, allowing Content Management Software (CMS) companies to provide their resellers and in turn their customers access to the appropriate devices and functions. For example, this allows a reseller the ability to manage, troubleshoot, and actually see the display without having to make a site visit.
"This solution provides important capabilities for any CMS provider offering Android-based solutions. Cenique's CDMS makes remote management of digital signage networks easier and subsequently helps increasing customer
satisfaction." said Andy Reinhard, CEO of the cloud-based digital media distribution service Wondersign.
The solution is currently available for Wondersign and Rise Vision Media Players via Cenique's online store and is being offered as a licensed solution to device OEM and CMS providers needing a
remote device management solution for their Android based deployments.