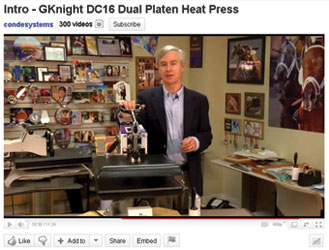 Condé™ Systems, Inc. has added Unisub's Panoramic/Storyboard Photo Panel to its DyeTrans™ family of sublimatable products. The 9″x18″ ChromaLuxe™ Photo Panel is just the right shape for a favorite panoramic photo, uniquely cropped image, or grouping of photos that don't fit the aspect ratio of standard-sized photo panels.
The 5/8″ MDF panels feature black Chamfer edging, black backing, and pre-drilled key holes for hanging either horizontally or vertically. As a Unisub® Premier Distributor, Condé Systems offers the best supply of Unisub products, delivers top-notch product sales and technical support, and provides a 100% satisfaction guarantee.
Visit www.conde.com for additional information.